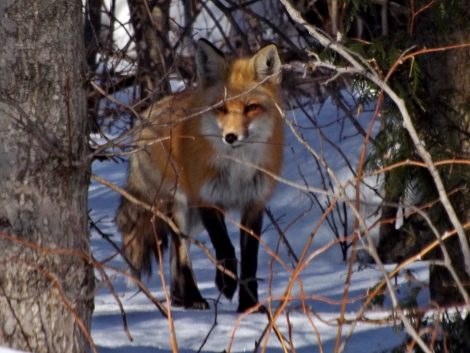 SooToday.com received the following fox photos from loyal reader Sylvia Sherwood who was out with her camera in the west end.
*************************
While out driving around on a beautiful sunny but cold day I came across a little red furry fox.
I watched him move around in the thick of the trees, and then to my surprise he pounced and I thought he caught a mouse or mole, but it was a bird.
He ate a little and then carried it away.
Watched him or her for about 30 minutes or more.
What a beautiful sight, nature at it's best.
*************************