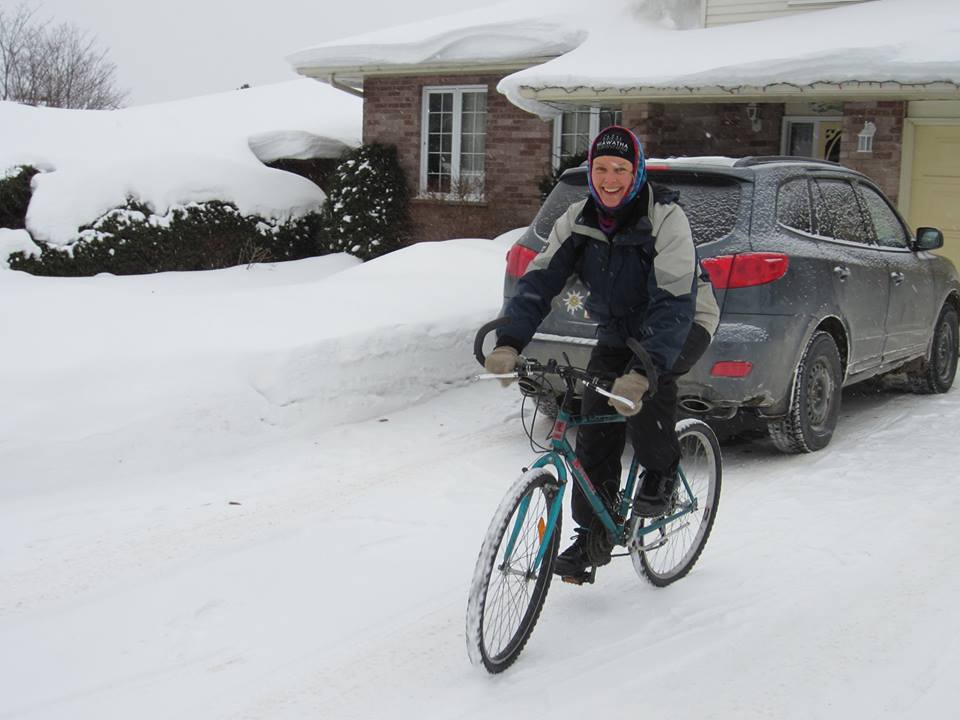 "Much loved mother-of-three hit by a courier van encouraged others to cycle and exercise," reads the New Zealand Herald today.
Magaret Pouw, or Maggie as she was known to her friends and family, was killed in the early morning hours on Monday when a courier truck collided with her as she was cycling through an intersection about a kilometre from her home.
53-year-old Pouw was an cycling safety advocate and always wore a helmet, used lights and other safety gear, said her family and co-workers in New Zealand.
She was also very active and very caring about others.
"She was cheerful and loving and loved by many," her eldest son, Jesse Pouw aged 29, told the Herald.
"Jesse said he was particularly saddened his mother wouldn't be at his wedding in France in September," it reported.
To read the rest of that tribute to Maggie Pouw, please click here
(PHOTO: Facebook photo of Pouw shows her cycling while visiting her family and friends in the Sault February, 2014.)