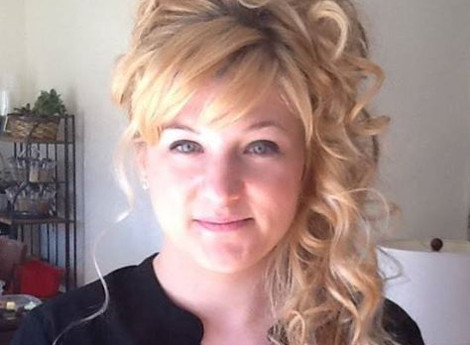 A former classmate of Nicole Belair has confirmed the Sudbury child protection worker who died after an apartment fire in Hanmer previously lived in Sault Ste. Marie.
Children's Aid Society of the Districts of Sudbury and Manitoulin confirmed in a release today that Belair, who attended high school at Notre-Dame des Grands-Lacs in the Sault, died in hospital Tuesday afternoon following the Monday fire, which injured three others, including a firefighter.
Belair is believed to have been conducting a home visit when the fire occurred.
Friends have been posting messages of condolence on a Facebook page, Prayers for Nicole Belair.
The following is the text of the CAS news release.
*************************
Children's Aid Society in Mourning following the loss of a valued colleague and friend.
It is with great sadness that the Children's Aid Society of the Districts of Sudbury and Manitoulin ("CAS", or "the Agency") confirms that a tragic accident occurred Monday afternoon, resulting in an employee of the CAS being critically injured, and succumbing to her injuries in hospital Tuesday afternoon.
Early information suggests that there was a fire in the building where the worker was conducting a home visit with a client.
The worker was taken to hospital in critical condition, and passed away Tuesday afternoon with her family and friends at her side.
Nicole Belair, 33, was an experienced and dedicated Child Protection Worker, having served eight years with the Agency.
Staff is in mourning today, as they begin to come to grips with the tragic nature of this accident. Nicole built many strong relationships with her co-workers, who she considered to be part of her family.
Her commitment to the youth and families she served is evidenced by the volume of fond memories they are sharing about their experiences with her.
The accident remains under investigation by the authorities.
The Agency is committed to co-operating with any investigation.
Colette Prévost, Executive Director, commented, "We are shocked and profoundly saddened by the impact of this tragic accident. Nicole was a dedicated and experienced worker, and had built incredibly strong bonds with the youth and families she served.
She will be missed by countless colleagues who have come to depend on her passion and commitment." Prévost adds, "First and foremost, our energies are being focussed on providing support to those most closely impacted by this incident – Nicole's family and co-workers, and the youth and families to whom she was so fiercely dedicated. Our thoughts are with her family and friends at this time of such incredible loss."
*************************