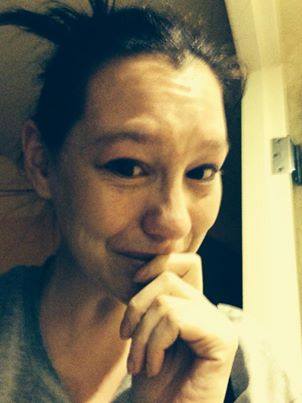 Kayla Mavretic's mom posted the following on the Facebook page for her daughter this morning, about an hour ago.
"I finally find a couch in icu. Suzie makes a face to me. Someone was walking to me. Ohhh there's the surgeon!!! She is out of surgery!!! It went perfectly!!! No problems. Heart is great. Lungs look beautiful and working great!! We will be able to see her in a few hours!!!!!! OMG!!!!!!!!!!!!!! TYD!!!!!!!! "
After a six hour operation, Mavretic woke up with new lungs.
Lungs the 24-year-old has been waiting much of her life to receive as she battled cystic fibrosis.
She's aware that her battle is far from over as she recovers from surgery but has finally received the miracle she needed to begin the next part of her journey toward wellness.
*************************
Original story: February 27, 8:30 p.m.
After spending much of her life fighting cystic fibrosis, 24-year-old Kayla Mavretic received news today that she will be getting the double-lung transplant operation that she has been waiting for.

A post on the Facebook page dedicated to her journey says Mavretic is expected to begin surgery at 11:00 p.m. tonight.

She understands that transplants can often be cancelled or delayed, but she remains optimistic.

According to a Sault Star article dated November 23, 2012 Mavretic was a Sault resident until Grade 6, when her family moved to southern Ontario to be closer to medical care.
SooToday.com will keep you updated on Mavretic's progress.