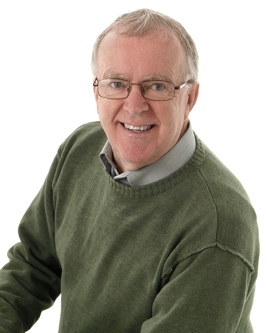 1:15 p.m. update - We reached Jeff Arbus, regional vice-president OPSEU and close friend of Tony Martin.
"Few people can say they are more devoted to their community than Tony. He continues to be an inspiration for me," said Arbus by phone.
Although Martin was defeated in the 2011 general election he continued to work in the community, including sitting on the board of directors of the Soup Kitchen Community Centre.
"I wish Tony all the best and hope for a full recovery," adds Arbus.
*************************
Tony Martin, the former NDP MP for Sault Ste. Marie has been hospitalized after suffering a stroke, according to various Twitter sources.
CBC Radio host Robert Fisher tweeted Monday night "My thoughts tonight r with the family of former MPP & MP Tony Martin after he suffered a stroke. Martin always a proud Northerner."
Janine Bertolo, who identifies herself as NDP MP staff, tweeted on Monday "My heart is in Sault Ste. Marie today. Sending all my love, hope and optimism Tony Martin's way."
SooToday.com will report as more information becomes available.