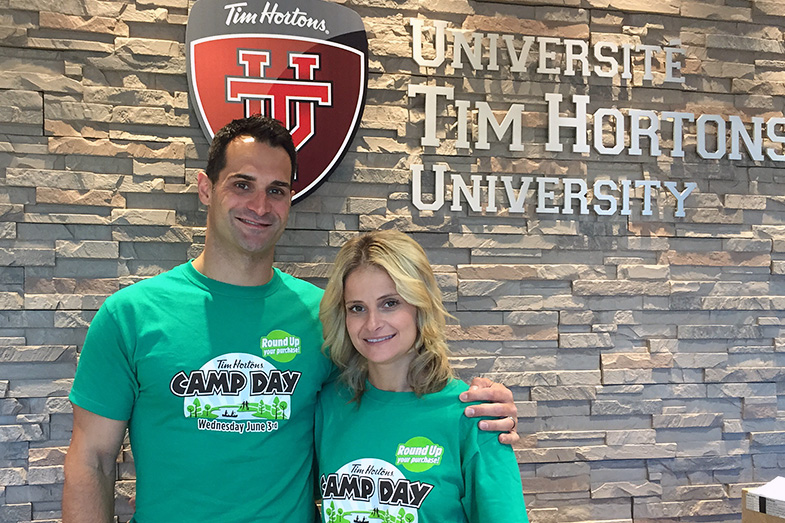 A retired professional hockey player from the Sault has bought into one of Canada's most storied franchises, itself co-founded by another hockey player.
Former NHL player Rico Fata says the Sault's newest Tim Hortons will open later this fall on Boundary Road at Trunk Road.
"Coffee and hockey go hand in hand. When I played the Spengler Cup Team Canada would always have Tim Hortons coffee brewing in the dressing room. It's Canadian Culture," said Fata by phone today.
Fata was signed as a Soo Greyhound at the age of 15 and played on multiple teams in the NHL from 1998 to 2007, including the New York Rangers and Pittsburgh Penguins.
He retired from professional hockey last year, after playing many years overseas.
"For me going away — I was in Switzerland for almost seven years — the first thing I did when I got to Toronto was get a coffee and a donut," said Fata.
Along with his wife Romina, Fata looks forward to joining the other local franchisees.
"Everyone runs their business differently, but if I can take a bit of advice from them all, my ears are open," he said.
The 3000 square-foot location will include seating for almost 50 people and include a double drive-thru to alleviate congestion at the intersection.
The plan calls for the drive-thru entrance to be placed on Boundry Road and can accommodate 20 cars before being backed up to street traffic.
"That should be able to allow people to get in and out a little easier," said Fata.
The franchise will offer the family a more stable home life as Fata has been moved around North America and Europe since the late 90s.
Fata said Tim Hortons wouldn't even consider them to own a franchise until he was retired from pro hockey and could dedicate his time to it.
"They wanted us to be hands-on," he said.
Fata will continue to run the Fast by Fata hockey schools and is looking forward to getting involved in programs that come with the franchise, such as Timbits Hockey.
Romina will be an integral co-captain, drawing on her experience running the River Rock and O'Aces Bar and Grill with her family.
"This is up her alley, she knows this," said Fata.
He said the couple were initially offered another franchise out of town, but they eagerly accepted the Sault location when it was offered.
Fata said he will be holding a job fair in the coming weeks for positions at the franchise.
"Obviously being in the Sault means a lot to us — it's a great place to raise a family," said Fata.
(PHOTO PROVIDED: Rico and Romina Fata seen at Time Hortons University)