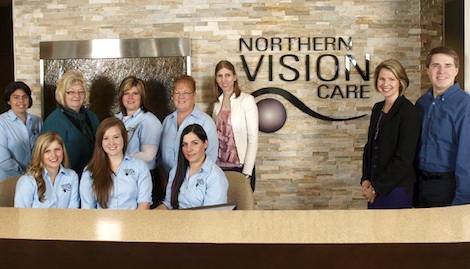 NEWS RELEASE
NORTHERN VISION CARE
**************************
Dr. Karen Hyyrylainen and Dr. Mark Robertson have recently opened Northern Vision Care, a new state-of-the-art optometry practice in Sault Ste. Marie.
"Since the closing of the Group Health Centre Vision and Eye Care Department in March of last year, we have been working hard to build a new facility where we could care for our patients," said Dr. Robertson.
"The journey to create a new practice has been both challenging and exciting. We are finally able to open the doors to Northern Vision Care and welcome our patients back," added Dr. Hyyrylainen.

Joining Drs. Hyyrylainen and Robertson in the new practice is Dr. Kathleen Rossi.
Dr. Rossi is a lifelong Sault Ste. Marie resident and a recent graduate of the University of Waterloo School of Optometry.
Dr. Rossi was the 2012 recipient of the Cooper Vision Contact Lens award and brings her enthusiasm and expertise in contact lenses to the team at Northern Vision Care.

Conveniently located in the Sar-Gin Centre at 671 Great Northern Road (west side of the road just north of the Fairfield Inn), the new office is able to offer plenty of free parking and full handicapped accessibility.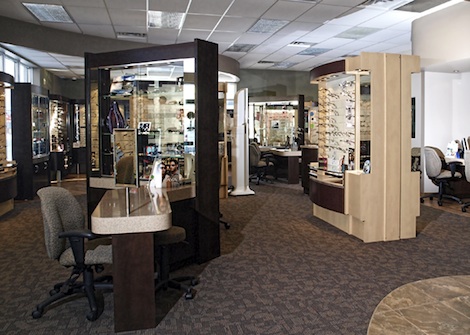 "Accessibility was an issue we definitely wanted to address in the new office," said Dr. Robertson. "We are pleased to offer a barrier free environment, including a specially designed handicapped accessible eye examination room."

"New technology was another priority when designing the office," said Dr. Hyyrylainen. "We have used this opportunity to incorporate the latest in digital imaging for both ocular disease detection and spectacle lens measurement."

The public are invited to attend an open house on Saturday, February 2, 2013, from 1-4 p.m.
Tour the office, see our new technology in action, check out the designer frame gallery, play in the Kids Zone, enjoy refreshments and snacks, and meet the doctors and staff.

[You can contact us by] e-mail.
Visit our website.
*************************