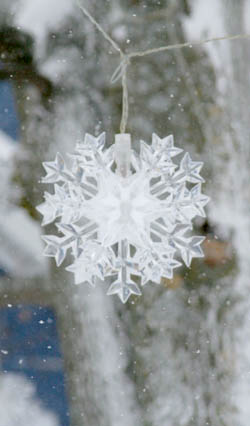 ENVIRONMENT CANADA
SPECIAL WEATHER STATEMENT
*************************
SPECIAL WEATHER STATEMENT FOR:
CITY OF THUNDER BAY
- ATIKOKAN - UPSALA - QUETICO -
SUPERIOR WEST
- GULL BAY - BLACK STURGEON LAKE
- BEARDMORE - JELLICOE - MACDIARMID -
NIPIGON - MARATHON - SUPERIOR NORTH.
SIGNIFICANT SNOWFALL TODAY AND TONIGHT NORTH AND WEST OF LAKE
SUPERIOR.
SPECIAL WEATHER STATEMENT ENDED FOR:
SAULT STE. MARIE - SUPERIOR EAST -
GREATER SUDBURY AND VICINITY
- MANITOULIN - BLIND RIVER - KILLARNEY -
NORTH BAY - WEST NIPISSING.
A TROUGH OF LOW PRESSURE CONTINUES TO PRODUCE SNOW OVER NORTHWESTERN
ONTARIO TODAY.
IT HAS WEAKENED SOMEWHAT THIS AFTERNOON BUT SOME
HEAVIER SNOW WILL SETTLE IN AGAIN THIS EVENING ESPECIALLY FOR REGIONS
JUST TO THE NORTH AND NORTHWEST OF LAKE SUPERIOR. IT IS EXPECTED TO
TAPER OFF IN MOST AREAS OVERNIGHT OR EARLY SUNDAY MORNING.
CURRENT
INDICATIONS SUGGEST GENERAL SNOWFALL TOTALS MAY APPROACH 15 CM OVER
THE DURATION OF THIS SNOW EPISODE. HOWEVER, THERE IS STILL SOME
UNCERTAINTY, ESPECIALLY FOR AREAS NEAR THE LAKE SUPERIOR SHORELINE
WHERE TEMPERATURES ARE EXPECTED TO BE NEAR ZERO DEGREES. AS A RESULT,
MUCH OF THE PRECIPITATION COULD FALL AS WET SNOW NEAR THE LAKE,
THEREBY REDUCING ACCUMULATIONS.
TRAVELLERS SHOULD BE PREPARED FOR POOR ROAD CONDITIONS IN
ACCUMULATING SNOW AND LOW VISIBILITIES UNDER HEAVY SNOW.
ENVIRONMENT CANADA METEOROLOGISTS ARE WATCHING THE EVOLUTION OF THIS
WEATHER SYSTEM CLOSELY. PLEASE MONITOR THE LATEST FORECASTS,
STATEMENTS AND WARNINGS FROM ENVIRONMENT CANADA AT
WWW.WEATHEROFFICE.GC.CA
.
*************************