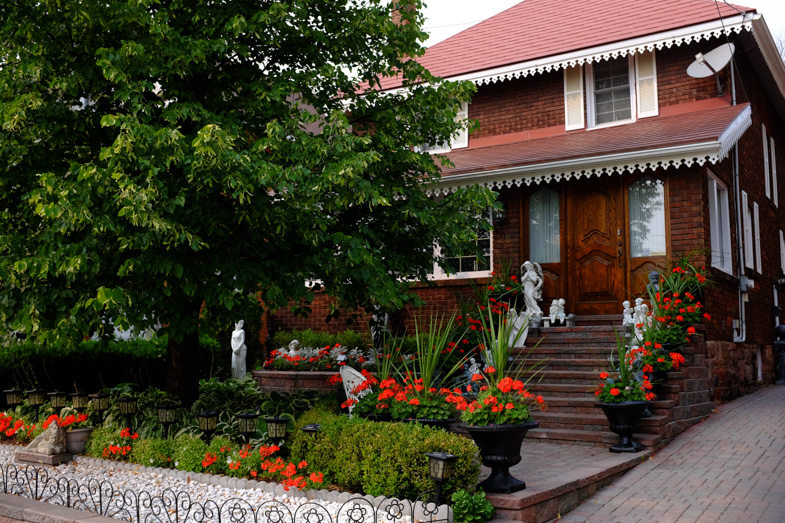 On Friday, The City of Sault Ste. Marie City Beautification Committee released the winners of its 36th Annual City Beautification Awards.
Awards were handed out to over 40 different lawns and gardens throughout the 6 Wards and each of them was characterized by its own style and story behind it.
Cindy Parniak won 3 awards for her lawn surrounding her 101-year-old heritage home at 1164 Queen Street East including an award for Most Improved Residential Property.
Parniak, whose home includes 50-year-old rose bushes, the house's original 101-year-old statues, a hydrangea tree, and several varieties of "old world flowers" said she purchased it last year after seeing it in a "terrible" condition and wanted to "bring it back to its original beauty."
"Everyone stops and tells me how important it is to them and how it lifts their spirits when they look at the garden," said Parniak who also enjoys showing off her new property by frequently hosting guests.
68 year-old Vaughn Mancuso has no wife and no kids and this has allowed him to spend the ample time needed to create his densely flower-packed and strikingly colorful garden at 16 Ravina Street.
Vaughn, whose front yard won an award for one of the best in Ward 2 and for Best Water Feature, has been in and out of the hospital for surgery recently and is starting to rely on others to help him with his gardening passion.
"I just live one day at a time and make (life) a masterpiece,' said the gardener whose lawn frequently inspires passers by to stop and look in amazement.
The Allard Street Community Garden, at 105 Allard Street, won an award for Best Vegetable Garden and also a Green Glove Award whose criteria for winning includes environmentally friendly gardening practices.
The colorful garden is home to 65 growing plots that community members pay a $20 fee and volunteer time to be able to use.
Community members grow an incredible variety of edible plants including Kale, beans, tomatoes, strawberries, raspberries, zucchini, onions, garlic, dill, sunflowers, peas, and much more.
One its members, Lois Krajchi, said the Allard Street garden is a "very healing place" and that often "people are overwhelmed" by it in some way.
"We have beautiful potluck suppers when (we) harvest …everything is wonderful here," said Krajchi.
Barb Reid's backyard garden at 219 McMeeken Street didn't even exist 7 years ago.
However, after chopping down a giant tree and putting in lots of hard work, Reid now has a wonderful yard full of perennials, stepping stones surrounded by moss, an arched entranceway with vines on it, and a small forest in the far back which is perfect for hiding away in the shade with a book or having coffee with a friend.
Reid won an award for one of the best yards in Ward 2 this year.
The full list of awards was mentioned in a previous SooToday.com article.
(PHOTO: Bob and Micki Wilding's 1073 Wellington Street East property won an award for one of the best backyards in Ward 2 as part of The City of Sault Ste. Marie's 36th Annual City Beautification Awards. Photo by Jeff Klassen)