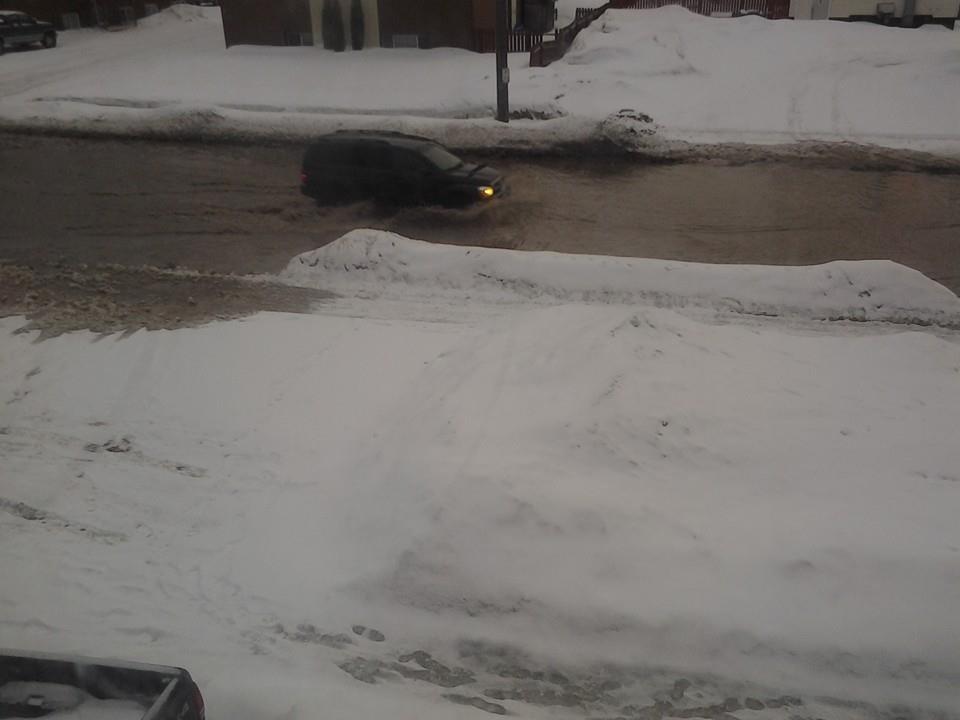 Sootoday.com received the following photos, sent by loyal readers Crystal and Kevin, of a broken water main off of Goulais Avenue.
It appears that between Goulais Avenue and Douglas Street a water main has broken and it has flooded the street.
PUC has been called out and will address the issue.