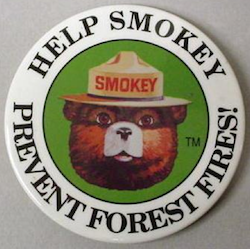 NEWS RELEASE
MINISTRY OF NATURAL RESOURCES
*************************
Forest fire situation update - Northeast Region

September 4, 2012 (3:30 p.m. EDT)

New fires

At the time of this report, five new fires have already been confirmed today in the Northeast Region.

All of these fires, which are in the Wawa area (Wawa 48, Wawa 49, Wawa 50, Wawa 51 and Wawa 52) are currently 0.1 hectares in size and listed as not under control.

Existing fires

FireRangers were busy throughout the region on Labour Day Monday, with seven new fires confirmed.
These fires were spread in areas across the region, found in Hearst, Bancroft, Pembroke, Algonquin Provincial Park, Kemptville and Wawa.

Air Attack was called to assist on a couple of these fires.
Twin Otter aircraft were dispatched to assist on Pembroke 45, a two hectare fire near Calabogie.
Air Attack support was also requested September 3 on Kemptville 1, a 20-hectare fire municipal near Williamsburg.
The Bird Dog aircraft, as well as a CL-415, provided aerial support to municipal ground crews that were on site.

Remaining fires confirmed yesterday in the Northeast Region received suppression support from FireRanger crews.
Fires confirmed in Wawa, Hearst, Bancroft and Algonquin Park were all small at under one hectare in size, and continue to receive suppression support.

No control problems are anticipated with these fires.

Nine fires remain classed as Being Observed in the Northeast Region, all in the Cochrane area.
These fires continue to be monitored, and are currently not receiving suppression action, due to agency resource management objectives.

Regional fire activity facts

• There are 21 active fires in the Northeast Region burning a total of 43,278.9 hectares.
• To date, 876 fires in the Northeast Region have burned 52,980.4 hectares.

Fire hazard
As the hazard builds throughout the region, remember to take extreme care and caution when partaking in any outdoor activities.

A reminder that municipalities may have fire bans in place, so please ensure to check with them before doing any outdoor burning.
Ontario Parks may also have their own restrictions in place for each campground. For information on fire restrictions in parks, please visit here.

To report a forest fire north of the French River, please call 310-FIRE (3473).
In southern regions, forest fires can be reported by calling your local fire department.

For more information about the current fire situation, visit here.
*************************