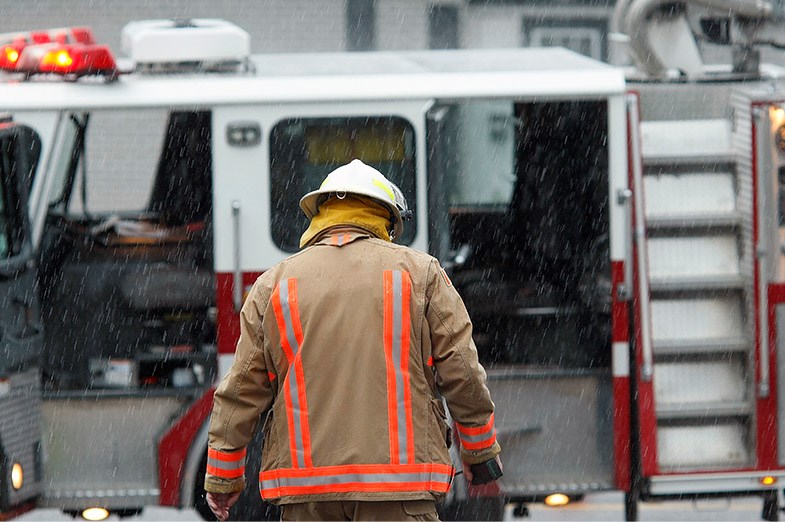 The Sault Ste. Marie Professional Firefighters Association (SSMPFA) will hold a town hall meeting Sunday at 7:30 p.m. At Quattro Suites and Conference Centre on Great Northern Road.
SSMPFA say the meeting has been set up as response to a refusal by council to allow former Ontario Fire Marshal Patrick Burke speak at council as a delegation.
Burke sent a letter to mayor and council at the request of SSMPFA earlier this month which outlined his opinions on the city's plan to slash 20 firefighter positions over the next three years.
Burke's written opinion closely mirrors the position of SSMPFFA — that the decision to cut 20 firefighters was made hastily and without consultation and that it will affect public safety.
At the time, Mayor Christian Provenzano said he would read and consider the letter, but pointed out it was a 'hired decision,' paid for by the association.
Although Burke will not be speaking to council as a delegation, council will be presented with the 5-page letter he wrote.
Also at council Monday, Fire Chief Mike Figliola will present his written response to council in which he says he stands by the decision he made to realign the service.
He also pointed out once again the positions will be cut by attrition and no current firefighters will lose their jobs as a result.
In his letter, Figliola characterized some of Burke's written remarks as being 'inflammatory.'
"Staff's preference remains to constructively consult with key stakeholders versus interacting through the public domain with partial information and one-off responses," wrote Figliola.
SSMPFFA say Burke will answer questions from the public and speak about the effects cuts will have on public safety and response times in Sault Ste. Marie.
(FILE PHOTO: Kenneth Armstrong/SooToday)