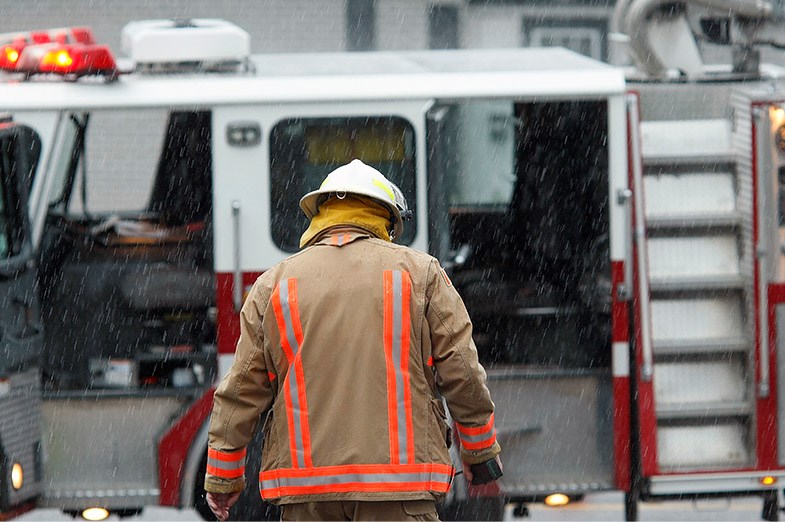 Mayor Christian Provenzano says he will read and consider the opinion put forth in a letter sent by a former Ontario Fire Marshal in respect to the planned reduction of 20 firefighters in the city over the next three years.
The Sault Ste. Marie Professional Fire Fighters Association (SSMPFFA) recently reached out to Pat Burke, former Fire Marshal for the province of Ontario, who reviewed a transcript of the last council meeting
As result, Burke wrote a five-page letter to mayor and council outlining his opinion on the situation.
The association is formally requesting he be allowed to speak as a delegation at an upcoming council meeting.
Provenzano said, like everything he receives, he will read and consider the letter.
"But we need to be clear about something. This letter was written by a consultant who was paid to write that letter. This isn't an objective opinion, it's a hired opinion," said Provenzano.
He said he will sit down with Fire Chief Mike Figliola and city CAO Albert Horsman to go over the letter in the near future.
Figliola is out of town this week.
Burke's written opinion closely mirrors the position of SSMPFFA — that the decision to cut 20 firefighters was made hastily and without consultation and that it will affect public safety.
Provenzano said he takes exception to the suggestion council is putting lives in danger as a result of the decision.
"If you don't accept that I care about your family, you are certainly going to accept I care about my own. I care about your family. I want your family to be safe just as I want my own to be safe," he said.
The decision allowed Figliola to begin the process of hiring additional paramedics.
"That's a positive. We're going to have more paramedics soon. Everybody on both sides of the issue agree that is a good thing. We're doing that," said Provenzano.
The mayor said he is concerned with the approach SSMPFFA is taking.
"They obviously want to battle this out in the court of public opinion. I don't think that is a responsible approach," said Provenzano.
The SSMPFFA has begun a public relations campaign, sending pamphlets supporting its position to households across the city.
The association has also requested a meeting with city management.
Provenzano believes the Ontario Professional Fire Fighter's Association is taking a stand in Sault Ste. Marie because it doesn't want to see other communities take our lead.
"Something negative has happened from the firefighter union's perspective, because their headcount is down. Frankly that is a challenge that is happening in a number of communities across the province just because of the cost of firefighting," he said.
(FILE PHOTO: Kenneth Armstrong/SooToday)