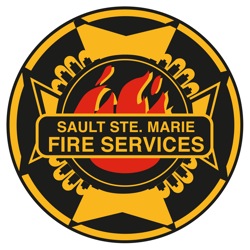 NEWS RELEASE
SAULT STE MARIE
FIRE SERVICES
*************************
Given the recent heavy snow falls, Sault Ste. Marie Fire Services would like to remind the public to ensure they are diligent in clearing snow surrounding intake and exhaust appliance vents, as well as gas meters around their homes.
In particular when drifting occurs due to heavy winds, it is incumbent upon citizens to exercise additional precautions as snow can accumulate very quickly around these areas.
If the vent areas become blocked, occupants could potentially become exposed to dangerous levels of carbon monoxide within the home or business.

"Please take the time to check in on seniors or individuals who may be incapable of assessing and maintaining these areas around their homes or businesses, and assist if necessary. Far too often we see senseless tragedies that occur as a result of neglected routine maintenance. If we all work together, these tragedies can be prevented," claims Fire Chief Marcel Provenzano.
*************************