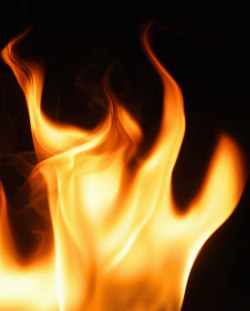 Thessalon residents are being asked to conserve water after volunteer firefighters were forced to deplete the town reservoir to fight a serious fire on Main Street last night.
"We're encouraging people to reduce their water usage, particularly discretionary water usage, for the next couple days, just to allow the reservoir time to refill," said Thessalon Mayor Brent Rankin.
Thessalon Pizza and Family Restaurant, located at 161 Main Street, has been completely destroyed by the fire.
The full text of a release from the Town of Thessalon follows
*************************
Fire in Thessalon's downtown has reduced municipal water supply; residents asked to conserve water
THESSALON - At approximately 1:30 a.m. Saturday morning, Thessalon Volunteer Fire Fighters responded to a fire on the east side of Main Street in downtown Thessalon.
The building housed a residence and a restaurant and has been destroyed by the blaze.
It is unofficially reported that all occupants were able to leave the building unharmed.
The fire fighting efforts saved adjacent buildings, including the local LCBO outlet immediately to the north.
The Town's municipal water system feeds the fire hydrants and the extensive draw on the system to fight the fire has significantly reduced the Town's supply to homeowners and businesses.
Officials are asking that residents reduce their water consumption for Saturday and Sunday to permit the system to replenish its storage and supply capacity for treated water.
Residents and businesses are asked to avoid any discretionary use of water.
Fire fighters are continuing to apply water to the building from a portable tank provided by the Municipality of Huron Shores Volunteer Fire Department and have discontinued drawing from hydrants.
The portable tank is being refilled by the Huron Shores department from sources outside of the Thessalon municipal system.
*************************