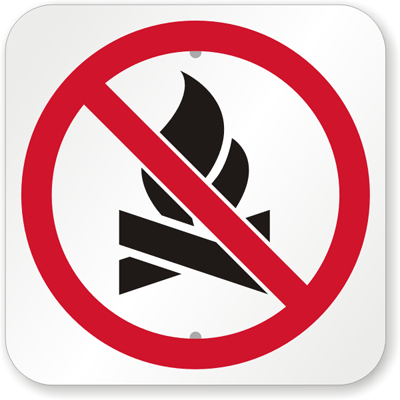 NEWS RELEASE

MICHIGAN DEPARTMENT
OF NATURAL RESOURCES

****************************
Michigan DNR offers guidance to public on outdoor burning ban

On Friday, May 25, 2012, Gov. Rick Snyder ordered a ban on outdoor burning in 49 Michigan counties because of the extremely high wildfire danger that continues to threaten those portions of the state.

The emergency ban will remain in effect until conditions change significantly to reduce the risk of fire, or until June 21, 2012.
The counties where the ban is in effect are:

Alcona, Alger, Alpena, Antrim, Arenac, Baraga, Bay, Benzie, Charlevoix, Cheboygan, Chippewa, Clare, Crawford, Delta, Dickinson, Emmet, Gladwin, Gogebic, Grand Traverse, Houghton, Iosco, Iron, Isabella, Kalkaska, Keweenaw, Lake, Leelanau, Luce, Mackinac, Manistee, Marquette, Mason, Mecosta, Menominee, Midland, Missaukee, Montmorency, Muskegon, Newaygo, Oceana, Ogemaw, Ontonagon, Osceola, Oscoda, Otsego, Presque Isle, Roscommon, Schoolcraft, and Wexford.

The ban prohibits the following acts on or adjacent to forest lands:
The burning of any flammable material, including refuse, brush, stumps, rubbish, grass, stubble, leaves, or crop residue.
The burning of debris in a burn barrel.
The burning of campfires, except those within permanently established metal or masonry containers or fire rings at authorized campgrounds. The ban does not prohibit campfires at places of habitation. Authorized campgrounds are those campgrounds with permanently established roads and campsites, which have designated locations for campfires. This includes state parks, as well as most private, county and township-operated campgrounds.
The smoking of a pipe, cigar and/or cigarette outdoors adjacent to forest lands, with the exception of places of habitation, authorized and improved campgrounds or in any automobile or truck.
The ban does not prohibit the use of charcoal grills or propane or liquid-fueled camping stoves.

A violation of the burning ban is a misdemeanor.

Anyone responsible for starting a wildfire is liable for the cost of suppressing the fire.

The DNR strongly encourages all residents and visitors in all parts of the state to avoid open burning and use of any fireworks during this extremely high fire-danger season, in order to minimize the possibility of more wildfires.

For wildfire prevention tips, information and home protection ideas, visit here.

****************************