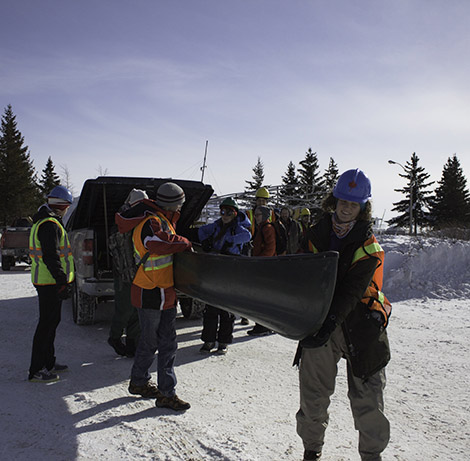 Second Year Adventure Recreation and Parks students from Sault College unload a giant canoe that will be used for the Cole International Canoe Race on Saturday February 8 from 11 a.m. - 3 p.m.
This was just one of the final preparations seen this week as the 2014 Bon Soo Winter Carnival prepares for its opening ceremonies Friday night.
Browse through the photo gallery below to see how the famous bum slides are progressing, as well as other finishing touches.
All photos were taken by Jennifer Inglis, a second-year student in Sault College's Digital Photography program.
Remember that Local2.ca will be broadcasting the opening ceremonies live Friday night.