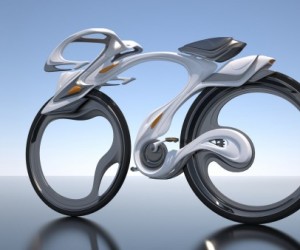 City Council has been advised to pedal forward.
A foursome of bicycling enthusiasts associated with Algoma University's Community Economic and Social Development Program addressed Council Monday, urging it to "pedal in the right direction" and do more to accommodate local bicyclists.
The group submitted a document with many recommendations, among them a call for installation of bicycle paths to be included in future street upgrades, or, if a bike path is not possible, to install a paved multi-use path along one side of a street and a sidewalk on the other side for pedestrians, scooters and wheelchairs.
The group, including Donna St. Jules, Allyson Schmidt, Mostafa Khaled and Jonathan Young, said a survey it conducted among local bicyclists showed a request for a direct route between Sault College, Algoma University and Algoma U's Downtown residence.
The group told Council the City simply hasn't done enough for bicyclists.
The group's report stated there have been many missed opportunities to develop bicycle-friendly paths in the past at facilities such as Strathclair, the John Rhodes Centre and Bellevue Park.
They were also concerned that installation of planned bicycle paths, such as one on Queen Street, will not materialize, despite promises.
Council voted to refer the group's report to City Staff for consideration.
In a related presentation to Council from the Sault Trails Advocacy Committee, Donna Hilsinger told Council the City needs to be "bold and progressive" claiming "the Hub Trail will attract and retain people here (Sault Ste. Marie)."
Hilsinger's comment came in regards to a City Engineering and Planning report for Council entitled "Hub Trail and Cycling Master Plan "Next Steps."
The report states a Cycling Master Plan (CMP) builds on the Hub Trail system.
It recommends that engineering and design services look at improving access for bicyclists along three paths: a north cycling route to the Hiawatha Highlands and to Sixth Line, a west cycling route from the Public Works Centre to the West End Community Centre and Second Line, as well as spoke connections to Strathclair.
The City report emphasizes the need for these areas to be "shovel ready" should money become available from the federal or provincial governments to help with those projects.
The recommendation to accept the report and consider finding money for better bicycle paths in the Sault in next year's budget deliberations was accepted by Council.
"Find the money it takes to do this" Hilsinger said.
Mayor Debbie Amaroso agreed, noting "we need to find some cash, don't we?"