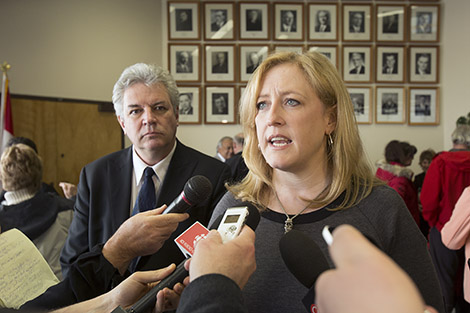 Federal Transport Minister Lisa Raitt announced this morning that the federal government has restored a $2.2 million subsidy that will allow the Algoma Central Rail passenger service to run until March 31, 2015.
Local2 was on site and the archived livestream of the minister's announcement is available here.
Watch for more on this story today from both SooToday.com and Local2.
(PHOTO: Transportation Minister Lisa Raitt speaks to media at the Civic Centre April 14, 2014. SooToday.com/Kenneth Armstrong)
Previous SooToday.com coverage: