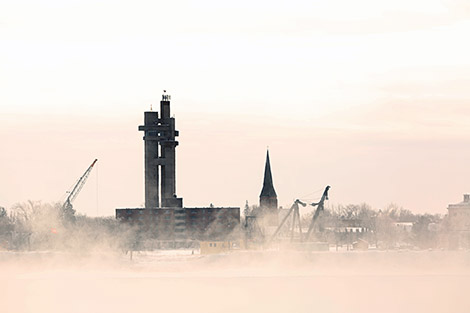 WEATHER ALERT
ENVIRONMENT CANADA
*************************
Wind chill warning issued for: Timmins - Cochrane - Iroquois Falls - Gogama - Foleyet - Kirkland Lake - Englehart - New Liskeard - Temagami
Wind chill warning continued for: Manitouwadge - Hornepayne - White River - Dubreuilville - Wawa - Pukaskwa Park - Chapleau - Missinaibi Lake
Warning Statement
Extreme wind chills tonight.
A low pressure system currently just south of Lake Superior is expected to track southeastward toward Lake Erie tonight.
Behind this system a fresh surge of Arctic air is moving into the area.
The cold Arctic air combined with moderate northerly winds is expected to generate extreme wind chill values colder than minus 40.
Exercise caution when venturing outdoors as frostbite may occur on exposed skin in less than 10 minutes.
************************