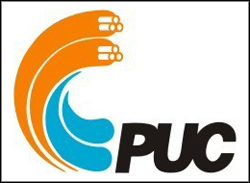 Motorists travelling on Great Northern Road, near the Sault Area Hospital (SAH) entrance, are advised to be prepared for some traffic re-routing around 10 p.m. tonight or early Tuesday morning.
The reason?
Another water main break which needs to be repaired by the Sault Ste. Marie PUC.
Randy Johnson of PUC Marketing and Customer Communications told SooToday.com Monday that the company is attempting to organize a crew to perform the work beginning Monday evening, or Tuesday morning at the latest.
Johnson said the repair work should not affect SAH water supply, and arrangements have been made to ensure water supply will not be affected at the nearby F.J. Davey Home or nearby businesses.
Johnson said he could not predict exactly how long the water main repair work would take, but estimated "it could be eight to 10 hours, maybe longer."
This comes after a water main break in the Bruce and Pim Street area March 1, which led to not only major repair work, but also a necessary acceleration in water output at the troublesome Lorna Wells in order to replenish lost water supply in the reservoirs as a result of that break.
That, in turn, led to an unpleasant brown water incident which covered much of Sault Ste. Marie's east end throughout the weekend of March 1.
Johnson said the Lorna Wells are still active but now running at a reduced, less worrisome level in the wake of that incident.
Johnson also provided an update regarding PUC customers whose water service has stopped due to frozen pipes in this brutally cold winter, and who have had to hook up to a temporary water supply through hoses attached to their neighbours homes.
"It's still a bit of a challenge because even though the temperatures are improving, the frost is still driving into the ground."
"We've got our crews working six days a week as late as 10 p.m. trying to thaw services."
Johnson said at last count (as of Friday) about 136 residents in the community had frozen pipes reported up to that point, of which "almost 30" were still hooked up through hoses attached to their neighbours homes.
That's up from 25 homes last week, Johnson said.
"We sometimes have to go back, usually because people forget to keep their water running."
Johnson said the PUC has contacted and advised homeowners who have experienced frozen pipes in the past to keep their water running at the thickness of a pencil, 24 hours a day, preferably from a basement laundry tub, in order to prevent their pipes freezing again.
Johnson said arrangements can be made with the PUC so that such customers would be billed on average.
"Whatever amount of water they used this time last year, that's the average amount we would bill them on."
Affected customers must keep the water running 24 hours a day, seven days a week, Johnson advised.
"It would only take maybe an hour, under the wrong conditions, to freeze again, and you would be looking at a fairly large bill for someone to come back in and thaw things out."
"It could take four to six hours to thaw someone's service," Johnson cautioned.