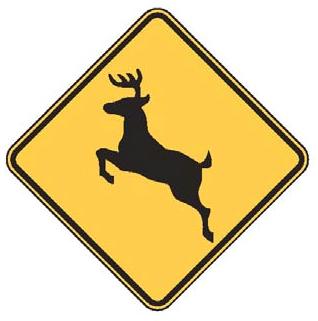 SooToday.com received these photographs by loyal readers Delia Grandinetti and Carmine Biasucci:
*************************
Dear SooToday,
Just thought I'd share some pictures taken on Friday, January 3rd, in the Pointe aux Pins area.
When looking out at the upper St. Mary's River shipping channel, I saw something - much smaller than a freighter - moving near open water on the border between Canada and the U.S.
I immediately voiced my concern to my husband, Carmine, fearing that someone or something was in danger.
Looking through his binoculars, Carmine started counting...
deer
... seven of them.
With our point and shoot camera, I took a few pictures.
Photo 1 depicts what we saw, from a distance.
The pictures which follow were taken using extreme zoom.
We've seen
deer
in the area, but this was the first time we'd seen this many together.
Maybe they, too, were a little sick and tired of the cold weather we've been experiencing, and thought they'd head South?
After several minutes of looking around (photos 2 - 4), the
deer
realized they could not proceed further South.
The remaining pictures document their way back home.
*************************