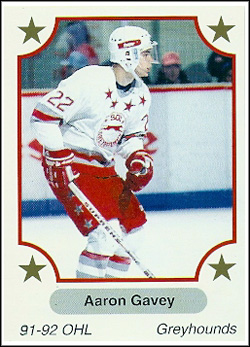 NEWS RELEASE
GROUP HEALTH CENTRE TRUST FUND
*************************
At their annual meeting last night, the board of the Group Health Centre Trust Fund elected NHL veteran Aaron Gavey as their new chairman.
He replaces Don Pezzutto, whose 50 years of volunteering at the Group Health Centre has set an incredibly high standard.
Pezzutto was unanimously elected to a new post – chairman emeritus.
Gavey has been a long-time supporter of the centre.
Of his many contributions, the most notable to-date has been the Kicking it Off with Aaron Gavey Soccer Tournament – which raised in excess of a quarter of a million dollars for pediatric medical equipment over its ten-year lifetime.
This January, Gavey, his wife, Jennifer, and their children shared in the ribbon-cutting for the most recent project funded by the tournament: the Gavey Pediatric Procedure Room.
Pezzutto has served in various roles at the Group Health Centre, and continues to be a member of the Board of Directors.
He, along with his wife Loraine, is a vital part of the centre's leadership community.
On Friday evening, Pezzutto will be honoured for his contributions to the community at the United Way's Community Volunteer Appreciation Evening.
Gary Walsh, Executive Director of the Trust Fund commented, "Seldom have I observed a more positive transfer of responsibility. Both men are passionate about making this community a better place, and they both believe in the mission of the Group Health Centre Trust Fund."
The Group Health Centre Trust Fund is the charitable arm of the Group Health Centre.
The Trust Fund exists to raise support from citizens, foundations, corporations, and governments for capital needs essential to providing high quality patient care.
*************************