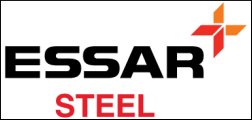 Essar Steel Algoma will be holding a community open house Tuesday, June 24, from 4 p.m. to 8 p.m., at the Korah Branch Public Library (inside the Northern Community Centre) at 616 Goulais Avenue.
The public will be able to learn and ask questions about measures Essar Steel Algoma has taken over the years to cut down on pollution emanating from the steel mill.
Essar Steel Algoma officials involved in environmental improvement will be in attendance to provide information, answer questions and receive input from the public.
The steel plant plans to put in a request to the Ministry of the Environment for a Site Specific Standard for benzene and benzo (a) pyrene emissions.
These are harmful emissions which have been proven to cause lung cancer.
The public is invited to get the details regarding the steelmaker's request to the Ministry.
Essar Steel Algoma states it has already taken several, multi-million dollar steps over the years to reduce harmful emissions.
These include a $20 million installation of an oven pressure control system on its number nine coke battery (expected to achieve a 70 percent reduction in coke oven emissions at that battery).
$8 million has been spent on installation of emission-reducing equipment on the number seven coke battery, a whopping $78 million for replacement of coke oven walls on number eight and nine coke batteries, $2.6 million to capture emissions from the east and west Dekish facilities, $4 million on reduction of benzene emissions, and $2 million on a 600-metre long, 10-metre high berm along the south and westerly perimeters of the coal piles which deflects winds over the coal piles and cuts down on wind-blown dust.
In addition, $6.5 million has been spent on demolition and greening projects at the Essar Steel Algoma site (recovering 40,000 tons of scrap metal for recycling, to be used in the steelmaking process).
Another $3.85 million has gone towards noise reduction in the form of a new noise muffler to cut down on noise generated when pressure is let off from the steelmaking roof top.