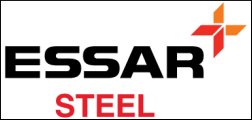 Were you shaken awake last night?

SooToday.com readers report hearing what sounded like an explosion resonating from the area of Essar Steel Algoma at approximately 1:20 a.m. this morning.

"Sounded like someone threw a rock at my window," one reader stated.

We contacted Btrenda Stenta, manager of corporate communications for Essar Steel Algoma, to find out if an incident had occurred at the west end facility.

"I can confirm that early this morning we were disposing of surplus iron at our Transwest facility when a steam explosion occurred," she responded. "This would explain the loud noise that you heard; our apologies for the disruption."

"No one was injured and there was no impact to operations," Stenta explained. "We are currently looking into the cause of the explosion and the necessary corrective actions will be taken to prevent a recurrence."