Loyal reader Leslie Greenwood sent in these photos of a failed attempt at a wide turn at Carpin Beach Road.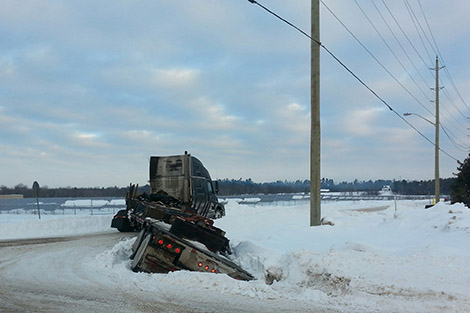 The flatbed trailer of the transport truck enered the ditch at Base Line Road, directly in front of R.M. Moore Public School.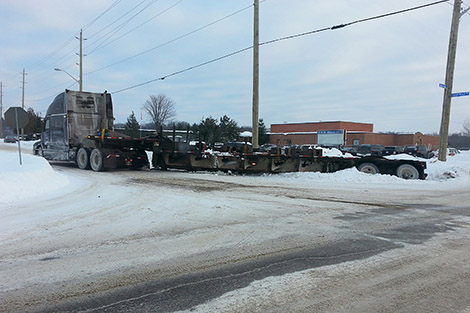 Greenwood said "there was no way he would make the corner but the attempt was there."