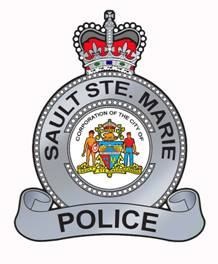 CITY POLICE
NEWS RELEASE
Editors note: Mr. Pigeon maintains that the power lines were down and the streets dark when he hit the lines.
Police are unable to comment on this aspect of the case because it is before the courts.
They did confirm his statement that they found parts from the truck he was driving and were able to use those to identify the truck and its driver at the estimated time of the collision.
Pigeon says he thought he may have hit them that night because they were dangling so low when he drove through but wasn't sure because it was so dark.
He said his dump was down and in place for driving as he was bringing a load of snow to the snowdump.
He didn't want to stop at the time because there was another loaded truck close behind him.
Pigeon faces a $110 fine for the charge of fail to report accident.
***************************
Charge laid in collision involving overhead wires

As a result of the investigation into a collision during the early morning hours of the 22nd of January 2013 involving overhead wires on Second Line East, officers with Traffic Services have charged Ronald Pigeon, age 65 of 36 Silverdale Road, with fail to report accident, contrary to section 199(1) of the Highway Traffic Act.

Mr. Pigeon was operating a dump truck being used for hauling snow at the time of the collision.

***************************
If you have any information regarding these crimes, or any other crime, call Crime Stoppers at 705-942-7867 or 1-800-222-8477 (TIPS), submit an e-tip from the Crime Stoppers' website at
www.saultcrimestoppers.com
or text keyword SSM with your tip to 274637. Text STOP to 274637 to cancel. Text HELP to 274637 for help.
Message and data rates may apply.
Terms and Conditions
,
Privacy Policy
,
Terms of Use
.
***************************
To read more city police news, please click
here