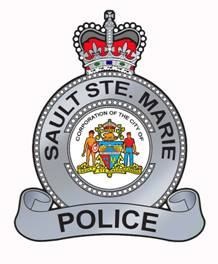 NEWS RELEASE
SAULT STE MARIE
POLICE SERVIE
*************************
Sault Ste. Marie Police Service Supports Provincial Drive Safe! Campaign to Combat Driving Under the Influence of Drugs
The Sault Ste. Marie Police Service is supporting the Ontario Association of Chiefs of Police's (OACP) 2014 Drive Safe! R.I.D.E. traffic safety campaign (#DriveSafeOnt) which will focus on the dangers associated with driving under the influence of prescription medicines and illegal drugs-depressants, stimulants, hallucinogens, inhalants, cannabis, etc.
A 2010 study published in the Journal of Traffic Injury Prevention concluded that more than 10 percent of drivers randomly pulled over for a survey tested positive for drug use compared to eight percent who had been drinking.
A 2012 study (http://ow.ly/wNop5) found a two-fold increase in the risk of an accident if there was any measurable amount of THC (the active ingredient in cannabis) in the bloodstream.
We are proud to support this important public safety campaign.
Driving after consuming alcohol poses tremendous dangers for motorists, other driver, and pedestrians.
But choosing to get behind the wheel of a vehicle after consuming certain prescription drugs and illegal substances can be just as dangerous, said Chief Robert Davies.
Not only are you putting yourself and others in physical danger, but legal consequences are just not worth the risk.
The campaign features a public information booklet with information on driving while impaired (alcohol and drugs) as well as traffic collision reporting, protecting the consumers from fraud, and Ontario's racing, seat belt and distracted driving laws.
To download the new "The Eyes have it: Stoned Driving is Impaired Driving" booklet, please visit www.oacp.ca.
*************************