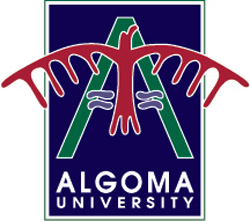 NEWS RELEASE
ALGOMA UNIVERSITY
*************************
Algoma University is pleased to announce that prominent Legal Adviser to the International Finance Corporation (IFC) Russia Renewable Energy Program will be presenting a lecture titled "Local Renewable Energy in an Era of Globalization", at Algoma University on Thursday, April 3, at 5:30 p.m. in the Doc Brown Lounge.
Boute's lecture will examine the challenges and opportunities that trade and investment law represent for the implementation of local renewable energy policies.
His presentation will demonstrate how local energy policies interact with trade and investment law by focusing on the European Union (EU) and the World Trade Organization (WTO).
Dr. Anatole Boute is a lecturer in law at the University of Aberdeen (Scotland) and has been the Legal Adviser to the IFC Russia Renewable Energy Program (The World Bank Group) since 2011.
He graduated from the University of Leuven (Belgium).
Based on the results of his PhD research on investment protection in the Russian electricity sector at the University of Groningen (Netherlands), Boute advised the United Nations Conference on Trade and Development for the World Investment Report 2010.
Boute's articles on energy, environmental, and investment law have appeared in scholarly journals including the Fordham International Law Journal, European Law Review, Journal of Environmental Law, Energy Law Journal, Energy Policy, Europe-Asia Studies, and Journal of World Energy Law & Business.
Dr. Neil Cruickshank, Assistant Professor in the Department of Law and Politics, encourages all to attend the lecture due to its pertinence in today's society.
"Energy has become securitised; meaning states' security is enhanced through energy independence, and correspondingly diminished through energy dependence. No longer is national security exclusively about armies, guns, tanks and missiles. Being able to 'literally' fuel the economy, heat homes, light cities and operate infrastructure becomes an important 'foreign policy' concern, and a matter of national security...many believe resource scarcity, even in the renewable sector, can lead to, or at least contribute to, violent conflict."
Boute's lecture is being co-sponsored by the Centre for European Studies (EU Centre of Excellence at Carleton University) at Carleton University and by the European Union.
The event is open to the public and free of charge. Please arrive early as seating is limited.
About Algoma University
Algoma University offers a wide variety of liberal arts and sciences degree options including programs in Psychology, Social Work, Computer Science, Business Administration, Fine Arts, Community Economic & Social Development, and Biology in Sault Ste. Marie, Brampton, Timmins and St. Thomas.
As a partner with Shingwauk Kinoomaage Gamig, Algoma U is committed to respecting Anishinaabe knowledge and culture.
Algoma University has launched its Essential Elements Campaign to expand its campus and offer more scholarships and awards to students. To learn more, visit www.algomau.ca.
*************************