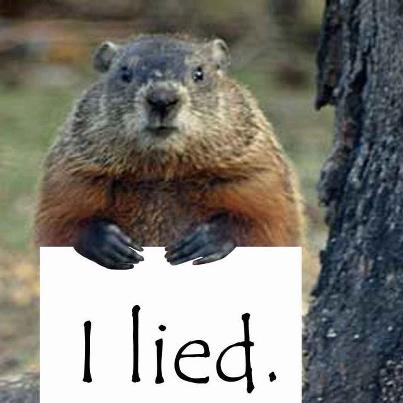 SPECIAL WEATHER STATEMENTS
ENVIRONMENT CANADA
*************************
Special weather statement issued for: Searchmont - Montreal River Harbour - Batchawana Bay - Sault Ste. Marie - St. Joseph Island - Greater Sudbury and vicinity - Elliot Lake - Ranger Lake - Gogama - Foleyet - Kirkland Lake - Englehart - New Liskeard - Temagami - Blind River - Thessalon - Espanola - Killarney - Manitoulin Island
Warning Statement
More winter weather on the way.
Low pressure emerging from the Southern Plains States is expected to deepen and intensify into a winter storm as it tracks northeast towards the Upper Great Lakes near Sault Ste Marie by Friday night.
A large part of Northern Ontario is under a winter storm watch as a result.
Regions to the northwest of Lake Superior will be near the edge of the snow, while regions north of Lake Huron and Georgian Bay may experience a freezing rain event later tonight into Friday.
Regions northwest of Lake Superior. Snow is expected to spread across the areas northwest of Lake Superior including the Lakehead at Thunder Bay tonight and continue into Friday.
Total snowfall amounts are expected to remain below the warning threshold of 15 cm per 12 hours, although Thunder Bay may be quite close with 10 to 15 cm expected by Friday night.
Total snowfall amounts will drop off as one heads further away from Lake Superior into Northwestern Ontario. Driving conditions will deteriorate once the snow arrives.

Regions north of Lake Huron and Georgian Bay. Precipitation from the approaching winter storm is expected to arrive tonight, and will probably start out as ice pellets or freezing rain, with some snow over areas well inland from the Upper Great Lakes.
There is some potential for freezing rain to last a few hours before changing over to rain on Friday as milder air and above freezing temperatures move in.
Travellers should be prepared for hazardous conditions as untreated surfaces may quickly become icy and slippery.
Freezing rain warnings may eventually be required.

Environment Canada is closely monitoring the situation.
The public is advised to monitor future forecasts and warnings as warnings may be required or extended.
*************************
Winter storm watch issued for: Manitouwadge - Hornepayne - White River - Dubreuilville - Wawa - Pukaskwa Park - Agawa - Lake Superior Park - Timmins - Cochrane - Iroquois Falls - Chapleau - Missinaibi Lake
Warning Statement
Snow storm threatening tonight and Friday.
Despite the calendar indicating it is now April, mother nature has decided to send yet another winter storm to Northern Ontario.

Latest analyses show a developing low pressure area over the Southern Plains States this morning.
This low pressure will deepen and intensify into a winter storm as it tracks northeast to reach the Upper Great Lakes near Sault Ste Marie by Friday night.

A large area of snow from this deepening low will move into Northeastern Ontario tonight and then become heavy at times on Friday as the storm centre moves closer.

This type of winter storm often produces total snowfall amounts of 15 to 30 cm over the hardest hit areas.

Some ice pellets or freezing rain are possible southeast of a line from Wawa to Timmins.

Brisk northeasterly winds will also result in local blowing snow in exposed areas.

Motorists should consider avoiding travel overnight and Friday if possible.
Driving conditions will quickly deteriorate and become hazardous due to very low visibility in areas of heavy snow and blowing snow, and accumulating snow on untreated roads.
*************************