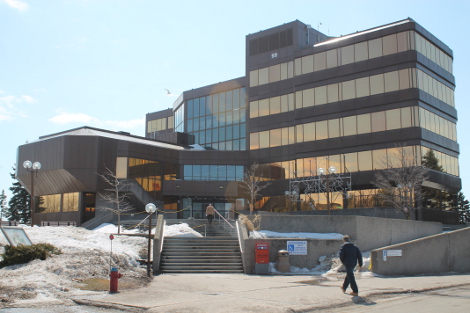 City council will consider recommendations put forward by a committee in regards to how council makes board and committee appointments.
The Board-Committee Appointment Review Committee, formed after council's February 9 meeting, and consisting of Councillors Matthew Shoemaker and Ross Romano and City Clerk Malcolm White, is recommending council's policy on board and committee appointments be revamped.
One recommendation is for board and committee appointments to be done in open council sessions, as opposed to closed, caucus sessions.
The Board-Committee Appointment Review Committee met seven times and investigated board and committee appointment procedures followed in other municipalities.
Communities such as Greater Sudbury, London and Barrie have open appointment policies in place, while others make appointments in closed sessions.
The Review Committee is also recommending simultaneous voting take place.
Councillors would nominate applicants to be considered for a board or committee.
If the number of nominees is greater than the positions available, run-off voting would take place, whereby each councillor would print his or her selection on a ballot form and sign the ballot.
The City Clerk would then collect the ballots and then announce each councillor's selection.
Rounds of voting would continue until all positions on a board or committee were filled by majority vote.
The Review Committee is also recommending a clause be included that states council should not nominate anyone to the board of any share-capital corporation.
The Review Committee is also asking staff to consider whether criminal record checks should be required as part of the appointment process, and report back to council on that matter.
A report to council from the committee states the city's current board-committee appointment policy, dated November 1, 1982, is outdated and that council needs to make its appointments openly and transparently.