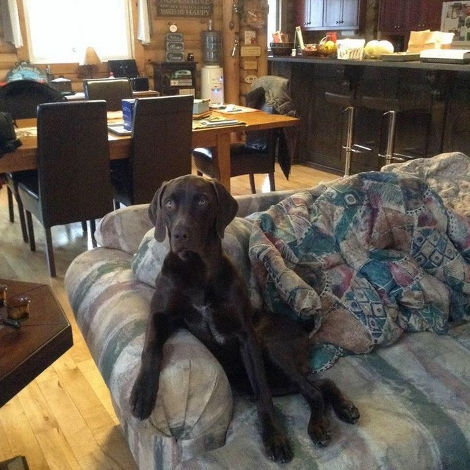 A dog wounded by an arrow in Haviland Bay Monday is recovering after surgery at the Michigan State University Veterinary Teaching Hospital in Lansing, Michigan.
Remington, a 15-month-old German Shorthaired Pointer, was wounded by the arrow while walking with his owner, Tina Fascina of Haviland Bay, around 8 a.m. Monday.
Fascina, contacted by SooToday Tuesday morning, said the OPP K-9 Unit was called in and an individual has been questioned by police regarding the incident.
Fascina said it is not yet known how police will proceed in regard to any possible charges in this matter.
The OPP was not immediately available for comment.
(PHOTO: Remington, a Haviland Bay dog seriously injured by an arrow Monday, is recovering after emergency treatment in Lansing, Michigan. Photo supplied by owner Tina Fascina)