NEWS RELEASE
ALGOMA PUBLIC HEALTH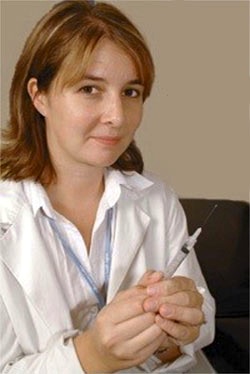 *************************
Appointment line for flu shot opens September 19

It's that time of year again – flu season.
The vaccine continues to be offered at no charge to all Ontario residents.

The phone line to make your appointment opens September 19 2012.

Sault Ste. Marie and area residents can make an appointment by calling 705-541-2332.
Residents in the Algoma district (Blind River, Elliot Lake, Wawa and areas) can make an appointment by calling
1-800-469-2449.

Community clinics are being organized with a preference for seniors and those at higher risk in October and the general public in November.

All clinics in Sault Ste. Marie will be held in the Health Promotion Centre (2 stores north of Canadian Tire) located in the Cambrian Mall – not to be confused with LifeLabs or SaultCare Medical Clinic, also located in the mall.

Please wear a short-sleeved shirt and arrive no earlier than 10 minutes before your appointment.

Stay healthy this flu season.
Here's how:

• Wash your hands often with soap and warm water for at least 15 seconds
• Cough and sneeze into your upper sleeve or a tissue, not in your hand. Dispose of tissues immediately and wash your hands afterwards
• Stay home if you have flu-like symptoms (i.e. fever, cough, sore throat, body aches, headache, chills and fatigue)
• Get your flu shot.

For more information on the seasonal flu, please visit here or join the conversation.
*************************