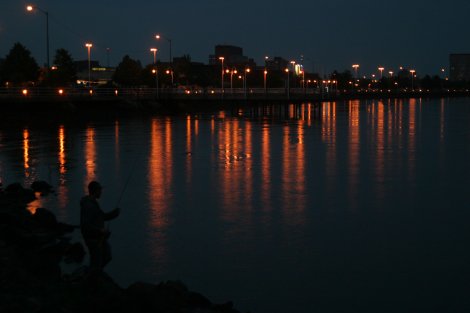 NEWS RELEASE
COMMUNITY CAREER CENTRE
*************************
Community Driven recognition awards
The Sault Community Career Centre, in partnership with Great Lakes Honda is looking to honour four people who are "Community Driven" at this year's Passport To Unity Multicultural Festival.
This is your chance to look at your friends, family, co-worker's, boss, or someone you know within the community and tell us about the selfless work they are doing to make Sault Ste. Marie a fantastic city to live in and be a part of.
This has been an initiative that has been in the works since last year's festival, and to see it come to life and take shape is very exciting.
Principle owner of Great Lakes Honda, Francine Floreani is excited with the concept, and sees it as a great fit between the festival and the dealership.
"To ask the community to provide amazing stories that show community service and spirit, that celebrate a sense of identity and belonging in the community; we are proud to be associated with these awards".
The nomination period runs from now and closes March 31, which gives everyone a good amount of time to unearth these gems, and shine a light on them.
Our selection committee is designed to reflect the awards and diverseness of our community, then has the unenviable task of working through all nominations to find the four recipients of the inaugural "Community Driven" awards.
These four people will receive the awards at the Opening Night Celebrations for Passport To Unity which will be held at The Water Tower Inn on May 2nd. For more information about our Opening Night click here:
http://www.saultcareercentre.ca/opening-night-celebrations/
We understand that people of all ages do amazing things, and the categories for nomination reflect this; it is an opportunity to promote and celebrate them. The categories for nomination are:
Elementary/High School Student
Post Secondary School Student
Volunteer (General Public)
Leadership (General Public)
How to apply:
Download nomination form here: http://dealers.gloveboxcms.com/assets/files/uploads/35967/community%20driven%20form.pdf
then
Email: passporttounity@saultcareercentre.ca
In Person: Great Lakes Honda 415 Pim Street Sault Ste. Marie, ON
Sault Career Centre 503 Queen Street E Sault Ste. Marie, ON
*************************