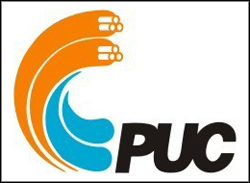 NEWS RELEASE
PUC SERVICES INC.
*************************
PUC customers in Sault Ste. Marie are advised that during the road reconstruction project on The Crescent, there is a possibility that customers in the area could draw discoloured water.
This is due to the PUC taking the opportunity provided by the City's road reconstruction project to replace and upgrade a large section of the water distribution system in The Crescent and Forest Avenue area.
The discoloured water will occur today when the PUC isolates and disconnects the section of watermain that is slated for replacement.
During this process, there is a high probability some customers outside of the working area could also experience discoloured water, potentially up to several kilometers away.
This is due to the fact that any time there is a major change in the rate and direction of water flow within the distribution system, sediment in the watermains can be disturbed and carried along with the water.
Customers that notice their water is discoloured should:
Turn on a cold-water tap and let the water run for a maximum of 15 minutes. It is best to use a bathtub tap, as there is no screen to trap any sediment.
If the water does not clear up after 15 minutes of flushing, turn off your tap and wait 30 minutes and try again. If the water does not clear up after two 15 minute flushing cycles, please call PUC Customer Service at 705-759-6522 Monday through Friday from 9 a.m. to 4:30 p.m. and 705-759-6555 at all other times.
We apologize for this inconvenience to our customers, and wish to thank everyone for their understanding and cooperation.
*************************