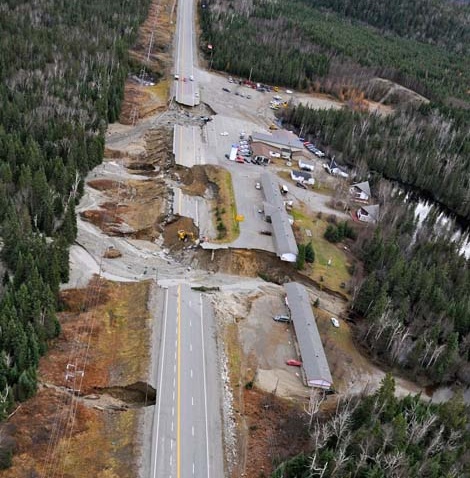 NEWS RELEASE

GOVERNMENT
OF ONTARIO

******************************
Disaster relief on the way for Wawa

McGuinty government helping families and businesses rebuild

Ontario is helping Wawa rebuild and recover from recent flood damage.

The province has committed nearly $7 million to help the community, including:
Up to $3.5 million under the Ontario Disaster Relief Assistance Program (ODRAP) for emergency costs and essential infrastructure repairs.
Up to $400,000 under ODRAP for private damage costs to help affected individuals and small businesses that lost essential property in the flood.
Up to $1.5 million in capital funding for bridge replacement.
$1.5 million for provincial highway repairs in the immediate aftermath of the flood.
The McGuinty government is committed to providing emergency relief in the wake of natural disasters to help communities rebuild infrastructure and restore their local economies.

Quick facts

The Ontario Disaster Relief Assistance Program helps municipalities, individuals, farmers, small businesses and non-profit organizations in designated disaster areas cover repair and rebuilding costs.

Wawa will establish a local Disaster Relief Committee to assess applications under the private component of ODRAP. Ontario will match funds raised by the committee on a 2 to 1 ratio.

Quotes

"I want to thank Mayor Linda Nowicki for welcoming me to the community last month and for working so closely with us to ensure we could address Wawa's needs. I know this funding will help Wawa's hard-working families and local businesses rebuild what they lost. We are actively exploring other forms of provincial support that are available to the municipality, its residents and businesses." - Bob Chiarelli, minister of municipal affairs and housing

******************************