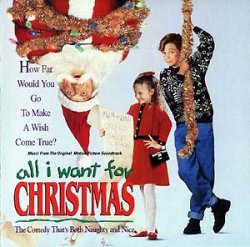 Friday update
SooToday.com has learned that most of the items that fell from the truck have been recovered.
Darlene told us that a neighbour in the Echo Bay area found some of the bags in question, while the rest were discovered when a family member searched the highway.
The bags had apparently been shoved into the snowbank by a passing snow plough.
"Some of the items are damaged, but we got most of the stuff back," Darlene told us.
The family wishes to thank our faithful readers for their assistance in this matter.
***************************
Original Thursday, January 3 article
A young mom and dad with their two- and five-year-old children were on the way home from grandma's house in Echo Bay last night when they realized the tailgate on their truck had come open, all of the Christmas gifts and personal things had slipped out and were lost on the highway.
The family started their holiday visits with a stop at the grandparent's house in Thessalon and then spent some time with the grandparents in Echo Bay, which meant everything for the children for Christmas this year was in the back of the truck.
Five green garbage bags of toys and clothes that the young children would have were lost along Highway 638 and the new portion of Highway 17, says Grandma Darlene from Echo Bay.
"If anyone finds them and gets them back to us, those children would be very happy," she told SooToday.com. "Those children, their parents and especially both of us grandmothers."
The family left Echo Bay about 4:45 p.m. yesterday and are now back home in Wawa.
If you find the toys and clothes, the family would like you to leave a message with us at SooToday.com as grandma Darlene will be at work and not able to take your call.
Contact us by sending an email to info@sootoday.com or by leaving a message at (705) 759-3266.