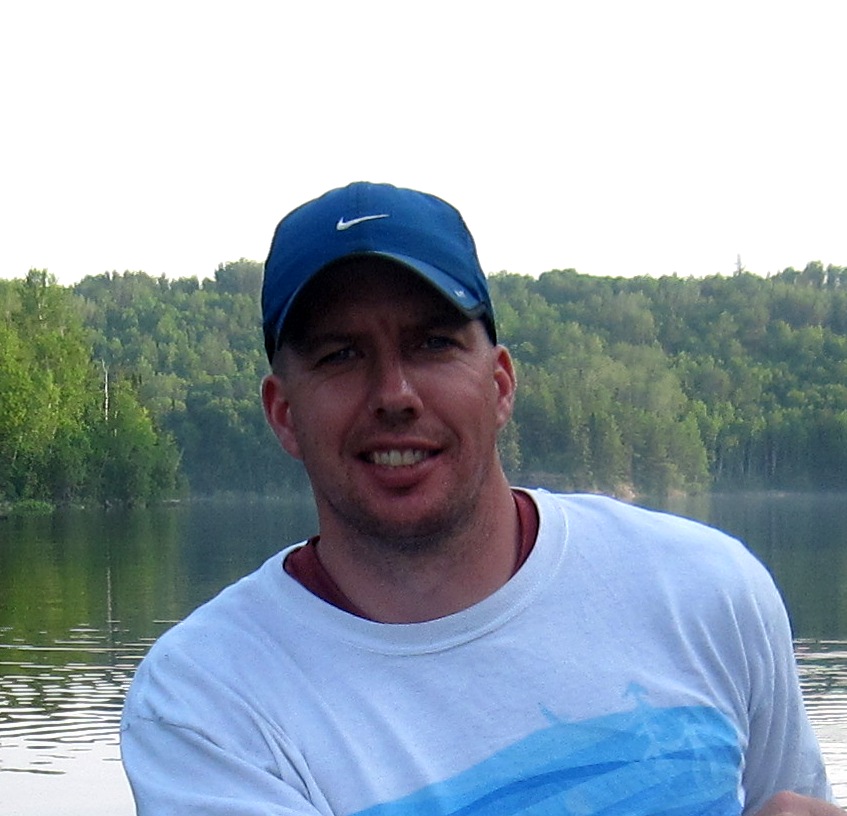 SooToday.com has received the following notice about Dave Dennie, an OPP officer from Blind River. As reported earlier by SooToday.com, Dennie was killed in a collision while off duty.
*************************
With deep sorrow we regret to announce the passing of Constable Dave Dennie as the result of a tragic accident in Blind River on Thursday February 13, 2014. Dave, in his 37th year, was the beloved husband of Karine Dennie for 12 years and loving and special Papa to Jonathan and Benjamin Dennie. Dear son of Roger Dennie and Réjeanne Dennie of Sudbury. Dear brother of Lise Dennie ( Lorne Labrash ), Richard Dennie ( Shelley Gornall ) and Liam Dennie. Dear son-in-law of Ronald and Suzanne Sylvestre and dear brother-in-law of Karoline Villeneuve (Yves Villeneuve). Dave is also survived by his nieces (Nicole, Georgia and Audrée). Friends will be received by the family at the Blind River Community Centre on Tuesday February 18, 2014 from 1 to 5pm and from 7 to 9pm. Funeral service will be held at the Blind River Community Centre on Wednesday February 19, 2014 at 11 am with Sister Bernadette Paquette officiating. In lieu of flowers, donations to the Canadian Mental Health Association (Ontario Division) will be appreciated. In Dave's memory, a trust fund has been established for his children. Cheques should be made out to Dennie Children's Trust. Funeral arrangements entrusted to Menard Funeral Home, Blind River, Ontario.
www.menardfh.com
C'est avec une profonde tristesse que nous vous faisons part du décès de l'agent Dave Dennie à la suite d'un accident tragique à Blind River, le jeudi 13 Février 2014. Dave, dans sa 37ième année, était l'époux bien-aimé de Karine Dennie depuis 12 ans et le papa spécial et bien-aimé de Jonathan et Benjamin Dennie. Cher fils de Roger et Réjeanne Dennie de Sudbury. Cher frère de Lise Dennie (Lorne Labrash), Richard Dennie (Shelley Gornall) et Liam Dennie. Cher beau-fils de Ronald et Suzanne Sylvestre et cher beau-frère de Karoline Villeneuve (Yves Villeneuve). Dave est également survécu par ses nièces (Nicole, Georgia et Audrée). La famille recevra les condoléances au Centre communautaire de Blind River le mardi 18 février, 2014, de 13h à 17h et 19h à 21h. Les funérailles auront lieux aux Centre communautaire de Blind River le mercredi 19 Février, 2014 à 11h avec la Sœur Bernadette Paquette officiante. Au lieu des fleurs, des dons auprès de l'Association canadienne pour la santé mentale (Division de l'Ontario) seront acceptés. En sa mémoire, une fiducie a été créée pour ses enfants. Les chèques doivent être libellés « Dennie Children's Trust ». Les arrangements funéraires sont confiés à la Maison funéraire Menard, Blind River, Ontario. www.menardfh.com
*************************