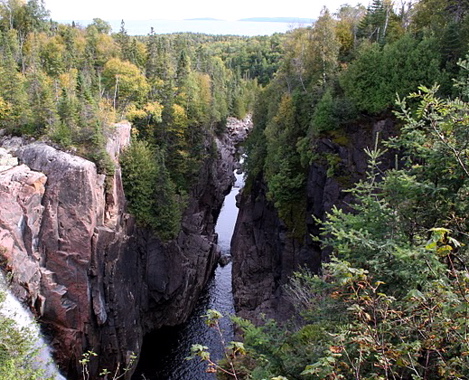 NEWS RELEASE
THE ALGOMA HIGHLANDS
CONSERVANCY
*************************
The Algoma Highlands Conservancy is working with Wilderness Medical Associates in hosting an entry-level WAFA course designed for individuals working and playing in significantly remote settings for days or weeks.
The main focus of this course is the prolonged care and stabilization of patients until a rescue team or additional resources can be obtained to help with evacuation to a medical facility.
Course description
The course teaches a judgment-based approach to dealing with medical emergencies in a remote setting.
Major components include learning to work with improvised equipment and learning to anticipate potential risks to the patient.
Advanced medical techniques include anaphylaxis management, spine clearing, wound cleaning, and CPR cessation.
This course is four days (40 hours) of combined instructional and practice time.
Upon successful completion students will receive certification in Wilderness Advanced First Aid
Dates
April 5 and 6, and April 12 and 13, 2014
You must attend all four days to successfully complete the requirements for certification.
Cost
$495
All materials are included in the course fee.

Space is limited! Register by March 17, 2013
Location
Kinsmen Hall
780 Landslide Rd., Sault Ste. Marie, Ontario
(Located within the Hiawatha Highlands)
Prerequisites
18+ years of age (16-17 with parental permission)
Registration
Online: http://wafa2014.eventzilla.net
Phone: 705-649-5751
Email: events.ahc@gmail.com
*************************