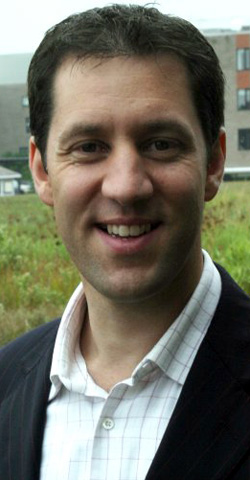 NEWS RELEASE
DAVID ORAZIETTI, MPP
*************************
The Ontario government is providing funding for two local festivals and events in 2014 through the
Celebrate Ontario 2014 program
which will help to increase tourism, create jobs and generate economic activity, announced David Orazietti MPP today.
"Our government recognizes the positive impact that Sault Ste. Marie's festivals and events have on tourism and our local economy," said Orazietti.
"This investment will help put a spotlight on the rich culture and traditions that our region has to offer for residents and visitors to enjoy."
Through Celebrate Ontario the government is providing support to these local festivals and events:
$57,587 Algoma Fall Festival – a five-week, multi-arts Festival, held annually in October, the Celebrate Ontario enhancement will focus on the brand value of the Group of Seven
$31,875 Passport to Unity Multicultural Festival – annual multicultural weekend 3-day event from May 2 to 4, 2014, offering attendees live music, entertainment, cultural and ethnic food vendors, craft vendors, live music and entertainment
In 2014, the Ontario government will provide $18.2 million to support 229 festivals and events in Ontario.
Helping local festivals and events grow and thrive is part of the government's economic plan that is creating jobs for today and tomorrow.
The comprehensive plan and its six priorities focus on Ontario's greatest strengths – its people and strategic partnerships.
"The Algoma Arts Festival Association is very pleased to receive support through the Celebrate Ontario program and the Ministry of Tourism for the Algoma Fall Festival," said Donna Hilsinger, President Algoma Arts Festival Association.
"We have exciting plans for the 2014 season and our partnership will assist us to enhance our program and to increase the number of visitors to the Sault."
"As host of Passport To Unity, the Sault Community Career Centre embarked on a bold growth strategy for the festival. Passport To Unity has become a successful community based event; our success is the community's success because it couldn't happen without the support of our partners, vendors, and government funders," said Karol Rains, Executive Director, Sault Community Career Centre.
"This funding helps us take the next step in our process; to offer experiences that cannot be easily found elsewhere and that creates unique experiences. This funding enables us to enhance Passport To Unity with marquee entertainment. Our headlining acts, A Tribe Called Red and Maria Osende Flamenco Dance Company are just that, unique to this region."
*************************