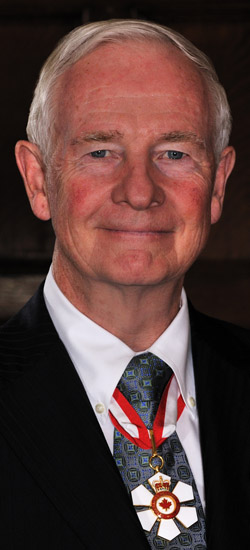 NEWS RELEASE
OFFICE OF THE
GOVERNOR GENERAL
OF CANADA
*************************
Governor General to open Crown-First Nations gathering in Ottawa
OTTAWA - His Excellency the Right Honourable David Johnston, Governor General of Canada, will deliver the opening remarks at the Crown-First Nations Gathering.
This historic event will take place in the presence of the Right Honourable Stephen Harper, Prime Minister of Canada; Chief Shawn A-in-chut Atleo of the Assembly of First Nations, a delegation of First Nations chiefs; and representatives of the Government of Canada, on Tuesday, January 24, 2012, at 8:30 a.m., at the John G. Diefenbaker Building, 111 Sussex Drive, in Ottawa.
"I believe that one way to build a smarter, more caring Canada is by understanding and respecting our past. The past reminds us that a better future is within our grasp, if only we can enable everyone to share in the promise of this country," said the Governor General. "My hope is that this gathering will serve as the foundation for a renewed and strengthened relationship between the Crown and First Nations, and that from this foundation, we can work together to create a brighter future for our families, our communities and our country."
*************************
We do news, differently
SooToday.com delivering local and national news 20 hours a day.
Our large and diverse readership has one thing in common: an interest in the very latest news from two great cities that straddle the Canada-U.S. border, sharing the name of Sault Ste. Marie (or 'Soo' for short), and beyond.
Isn't it time you made SooToday.com your home page?
Just click
here
and we'll make sure you're never out of the loop on all the news from your hometown.
****************************