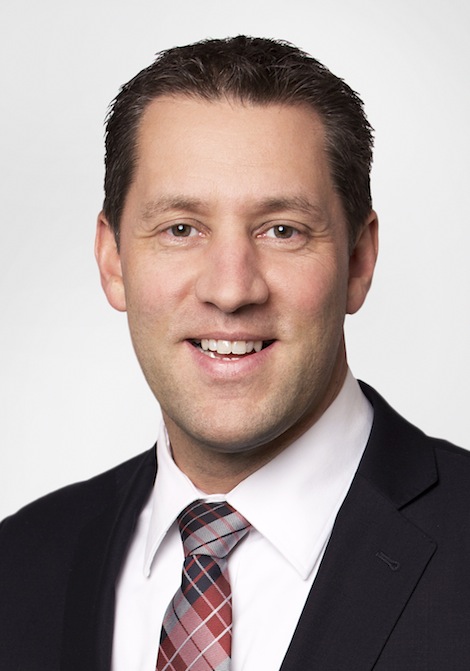 NEWS RELEASE
DAVID ORAZIETTI, MPP
****************************
Ontario Budget Invests in People, Jobs and Infrastructure
The provincial government has successfully passed the 2014 Ontario Budget, which is focused on boosting the province's economy and creating new jobs and modern transportation infrastructure while balancing the budget by 2017-18, announced David Orazietti, MPP.
"The 2014 Budget makes strategic investments in the economy, including a historic investment in infrastructure, that will benefit the province over the long term," said Orazietti. "Our economic plan builds on the progress we have made in the areas of health care and education and creates a strong business climate in the province that will benefit Sault Ste. Marie."
The 2014 Budget is a 10-year economic plan including the following strategic investments:
A new, 10-year $2.5 billion Jobs and Prosperity Fund that will strengthen Ontario's ability to attract business investments and support quality, well-paying jobs
An Ontario Retirement Pension Plan (ORPP) that cost-effectively builds on the Canada Pension Plan (CPP) in order to build the retirement security workers deserve
$295 million over two years for the Ontario Youth Jobs Strategy to help young people gain the skills and experience to obtain meaningful employment
Continuing the Northern Industrial Electricity Rate Program (NIERP) to assist Northern Ontario's industrial electricity consumers
$100 million in annual funding for the Northern Ontario Heritage Fund Corporation (NOHFC) which helps to support jobs in communities such as Sault Ste. Marie
$100 million Small, Rural and Northern Municipal Infrastructure fund to support projects in communities such as Sault Ste. Marie
$1 billion for the development of all-season infrastructure in the Ring of Fire
$11 billion over the next ten years for elementary and secondary education infrastructure
$11.5 billion in major hospital expansions and redevelopments
An additional investment of $750 million by 2016//17 for home and community care services for seniors, which includes $270 million for this year
$6 million for community paramedics across the province
$150 million over three years in new technology and learning tools in schools, so that Ontario's schools remain the best in the world
Increasing wages for Personal Support Worked (PSWs) and Early Childhood Educators (ECEs)
458,000 net new jobs have been created in Ontario since the recessionary low in June 2009.
The pace of job creation in Ontario has been stronger than in most developed economies, including the United States, the average for member countries in the Organization for Economic Co-operation and Development, and the rest of Canada combined.
Ontario has the most cost effective program spending per capita among Canadian provinces.
****************************