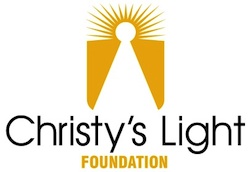 NEWS RELEASE
CHRISTY'S LIGHT FOUNDATION
*************************
Event to support eating disorder awareness

SAULT STE. MARIE, ON (July 15, 2013) – Several hundred thousand Canadians suffer from an eating disorder, most of them in secret.
Christy's Light Foundation, based in Sault Ste. Marie, is working to provide treatment and awareness for the deadly disease.
The non-profit organization is hosting a fundraising event later this month.

What:
Dance With the Fire Inside You
When
Saturday, July 27 at 11:00 a.m.
Where:
Roberta Bondar Pavilion

Hosted in partnership with Fit Bodies Fit Minds, the event will feature certified fitness-dance instructors, music and fun for the whole family.
Everyone is welcomed to attend.
Participants are asked to provide a $10 donation to Christy's Light Foundation.

"The goal is to unite, celebrate our bodies, be positive and learn ways to convey this message to those around us," said Jen Amadio, executive director of Christy's Light Foundation. "It's an opportunity for participants to be themselves and, most importantly, to have some fun."

For more information on the upcoming event, along with sponsorship opportunities, please contact the organizers by e-mail.
Meanwhile, current sponsors include: Fit Bodies Fit Minds, Best Start Hub, Sault Optometry Clinic, Jeannette's Custom Cakes, and Marc Capancioni - Centum Mortgage Approval Centre.

Christy's Light Foundation is named after Christy Aceti, who, at just 19-years-old, died following a three-year battle with an eating disorder in 2003.
The organization includes a group of community volunteers who work to provide education and support for people impacted – directly or indirectly – by disordered eating.
*************************