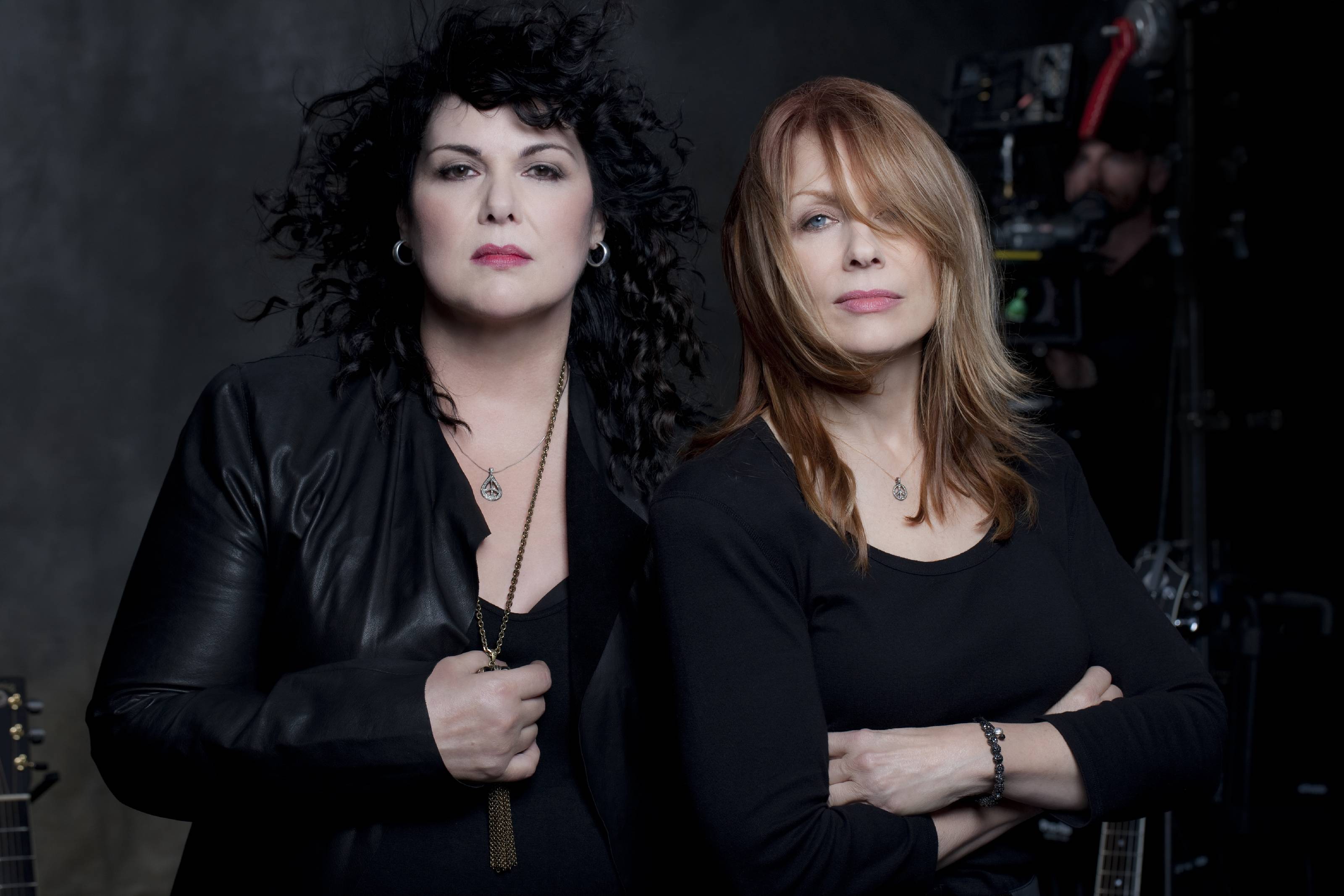 ABRIDGED NEWS RELEASE
PAULMERCS CONCERTS
*************************
Heart Announces "Rockin Heaven - Canada Tour 2014" with special guest Jason Bonham
Tickets on sale Friday, Februrary 7 at 10 a.m.
VANCOUVER, BC ~ Paul Mercs Concerts is proud to present the following Canadian concert dates for 2013 Rock & Roll Hall of Fame inductees, Heart.
Heart will be bringing their repertoire of hits back to their beloved Canada, and will be joined by special guest Jason Bonham in a sensational tribute to Led Zeppelin.
June 14 Montreal, QC Bell Centre
June 15 Quebec City, QC Pavillon de la Jeunesse
June 17 Oshawa, ON General Motors Centre
June 18 Ottawa, ON Canadian Tire Centre
June 20 Sault Ste. Marie, ON Essar Centre
June 22 Winnipeg, MB MTS Centre
June 23 Regina, SK Brandt Centre-Evraz Place
June 24 Edmonton, AB Northern Alberta Jubilee Auditorium
June 26 Calgary, AB Southern Alberta Jubilee Auditorium
June 28 Kelowna, BC Prospera Place
June 29 Victoria, BC Save-on-Foods Memorial Centre
Ann and Nancy Wilson first met Jason Bonham, son of famed Led Zeppelin drummer, John Bonham, when they performed "Stairway to Heaven" together at the Kennedy Center Honors tribute to Led Zeppelin in December of 2012.
Over 6 million fans have watched the performance online and purchased the track on iTunes.
Now, in addition to a full set of Heart classic hits including Crazy on You, Barracuda, Alone, These Dreams, What About Love, and many more, fans can experience this historical pairing live when Heart and Bonham close each show with a sensational tribute to Led Zeppelin.
Ann Wilson promises fans an incredibly special event.
"Nancy and I are thrilled to be playing with Jason. Awesome rock n roll music every night...miracles apt to happen any old time." Nancy adds, "It's not a tribute as we have the blessings of the gods themselves."
Jason adds, "What a great night it was for us at the Kennedy Center, and now to be able to do it again on the road with Ann and Nancy is such an honor for me."
Ann Wilson and her younger sister, Nancy Wilson, first showed the world that women can rock when their band Heart stormed the charts in the '70s with hits like Crazy on You, Magic Man, Barracuda, Straight On, Even It Up, Kick It Out and many more.
Not only did the Wilson sisters lead the band, they wrote the songs and played the instruments, making them the first women in rock to do so.
Heart continued topping the charts through the '80s and into the '90s with huge hits like These Dreams, Alone, Never, and a string of other hits that showcased the sisters' enormous talents as both musicians and singers.
Across four decades and 14 studio albums, Heart has sold more than 35 million records, has had 21 top 40 hits, has sold out arenas worldwide, and profoundly influenced the sound and direction of American rock music while inspiring women (and guys too!) around the world to rock out in bands of their own.
A new Heart DVD/CD, Fanatic Live from Caesar's Colosseum, which was recorded in Windsor, ON, will be released on February 25, 2014.
For more information on Heart, please visit www.heart-music.com
Tickets for the Sault Ste. Marie show are available online at www.essarcentre.ca/concerts, by phone at 1.866.775.9422, or in person at the Essar Centre Box Office.
*************************