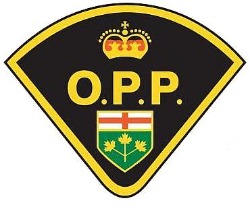 NEWS RELEASE
ONTARIO PROVINCIAL POLICE
*************************
SUDBURY – On June19, 2014 at 4:30 a.m., officers from the Sudbury Detachment of the Ontario Provincial Police (OPP) responded to a motor vehicle collision involving a tractor trailer on Highway 17, Sudbury.
Investigation revealed the male driver of the west-bound vehicle slowly drifted to the south shoulder striking guide rails.
The male driver lost control of his vehicle causing the tractor trailer to roll into the south ditch losing part of the load.
The tractor trailer came to rest in the south ditch.
There were no injuries sustained by the driver or passenger.
The driver of the tractor trailer was charged with careless driving.
Highway 17 west bound at the Santala over pass has one lane open to traffic.
The highway will not be re-opened to fluid traffic for sometime.
Police are reminding people to be patient.
*************************