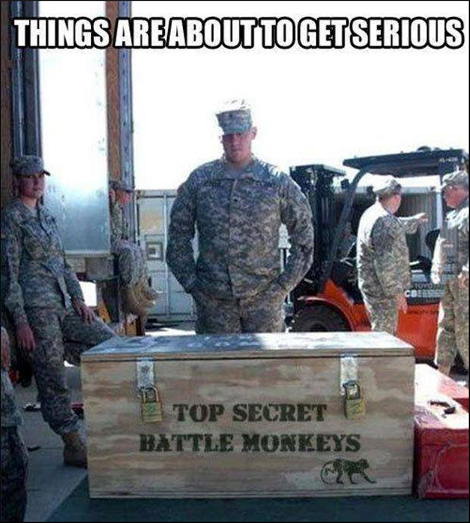 If you've been reading the financial and trade press this month, Essar Steel Algoma Inc. either is or isn't proceeding with a formal bid for the Canadian assets of U.S. Steel.
On September 2, MetalMiner, the largest industrial metals publication in the United States, declared Essar's interest in the Hamilton and Nanticoke steelmaking operations to be "in limbo."
Then, last Thursday, Greg Keenan, the Globe and Mail's steel reporter, asserted that there are actually two bidders for the full package of U.S. Steel's Canadian assets: Essar Steel Algoma, as well as U.S. Steel's Pittsburgh-based parent, which claims to be owed $2.2 billion as the largest secured creditor and reportedly now wants to buy back its Canadian assets.
Starting about one month ago, unattributed, unverified media reports have claimed that Sault Ste. Marie-based Essar Steel Algoma is interested in buying U.S. Steel's Hamilton and Nanticoke operations.
The 813-acre Hamilton Works include a cold reduction mill, a coke battery and two galvanizing lines that apply zinc to cold-rolled steel.
The 6,600-acre Lake Erie Works near Nanticoke consist of an integrated steel mill including coke ovens, a hot strip mill and a pickling line for cleaning hot rolled coils.
As of Wednesday of this week, U.S. Steel Canada will have been under court protection from its creditors for one year.
The sale and restructuring/ recapitalization process for U.S. Steel Canada is being conducted under court-ordered secrecy and Essar Steel Algoma has neither confirmed nor denied its involvement.
A SooToday review of court filings has identified three Toronto lawyers retained by Essar Steel Algoma to represent it in U.S. Steel's proceedings under the Companies' Creditors Arrangement Act.
Essar is not a creditor of U.S. Steel, leading to speculation that it is scoping the Hamilton and Nanticoke assets as a potential buyer.
If any conclusion can be drawn from the stature of Essar's legal team, Essar may well be jumping in this thing with both feet.
The three lawyers all work at the Toronto office of Torys LLP, an international business law firm founded 74 years ago by the grandfather of Toronto Mayor John Tory.
Torys has offices in Toronto, Calgary, Montreal, Halifax and New York, and is considered one of the "Seven Sisters" - seven law firms that have dominated Canadian mergers and acquisitions law for decades.
The three lawyers retained by Essar Steel Algoma are:
Lee J. Cassey, an associate in Torys' mergers and acquisitions, capital markets, private equity, and restructuring groups. Cassey represented Town Shoes and its majority shareholders in their acquisition of assets from Sterling Shoes LP, Inc.; and General Motors in the Chapter 11 sale strategy adopted by it and Chrysler Motors LLC

.

David Bish, a Torys partner regarded as an expert in cross-border bankruptcies, restructurings and mergers and acquistions. Bish has taught insolvency law at the Law Society of Upper Canada's bar admission course.
Tony DeMarinis, head of Torys' Canadian corporate restructuring and advisory practice. DeMarinis represented Saskatchewan Wheat Pool in its $880-million financial restructuring; General Motors Acceptance Corporation of Canada (now Ally Credit Canada Limited) in the restructuring and corporate reorganization of General Motors Company; and

a private equity firm in its bid for Grant Forest Products, Inc.
Court records disclose that the three Torys lawyers joined the U.S. Steel proceedings around April 17, about two weeks after the court-ordered sale and restructuring/ recapitalization process began for U.S. Steel Canada.
A single lawyer representing rival Hamilton steelmaker ArcelorMittal Dofasco Canada became involved earlier this month.
Meanwhile, the U.S. Steel process started seriously heating up last week as the parent company prepared to move production of high-value-added automotive steel from Hamilton and Nanticoke, to the United States.
"This has to stop now.," Rob Newstead, chair of the United Steelworkers (USW) Local 8782 pickling division, said in a news release.
"Our government must compel U.S. Steel to live up to its commitments. We've been producing high-value steel for the auto industry for many, many years and this production must stay in Canada. Our communities deserve nothing less," Newstead said.
"Since U.S. Steel was allowed to take over Stelco in 2007, the Conservative government has enabled a shell game in which the company has moved production to the U.S. and slashed jobs in Canada," said a written statement from USW Ontario Director Marty Warren.
"The Ontario government and a former Stelco president have come to the same conclusion, that U.S. Steel set up its Canadian operations to fail so that it could abandon its obligations to our workers, pensioners and communities," Warren said.
The Steelworkers have also been fighting the secrecy surrounding the bidding process for U.S. Steel's Ontario assets.
"Canada's Conservative government struck a secret deal with U.S. Steel in 2011," the union said in a news release issued in May. "The government then dropped its legal challenge of U.S. Steel's broken commitments - made under the Investment Canada Act - on production and employment levels at its operations in Hamilton and Nanticoke."
"The judge in this case confirmed that it is reasonable and potentially beneficial for Canadian workers and pensioners to have access to details of the secret deal between the government and U.S. Steel," said Ken Neumann, USW national director.
"The judge's hands are tied because the act allows the government and foreign investors to keep the public in the dark about these secret deals. It's time to overhaul this legislation to defend the rights and interests of Canadian workers and communities," Neumann said.
"There are 39 potential bidders out there, but U.S. Steel doesn't want anybody to know anything about it," said Gary Howe, president of USW Local 1005 in Hamilton.
"This isn't a private transaction just to benefit U.S. Steel," Howe said.
"It's a bankruptcy protection case, a court process that affects thousands. Those who are directly affected - our community, our members and our pensioners - deserve a fair, open and transparent process."
In April, advertisements soliciting buyers for the Canadian assets were placed in The Wall Street Journal, The Globe and Mail, the Hamilton Spectator, Metal Bulletin Daily and the venerable Simcoe Reformer.
Thirty-nine potentially interested parties signed non-disclosure agreements and were provided with a confidential information memorandum.
An unknown number of prospective purchasers or investors then signed non-binding letters of intent.
The sale and restructuring/ recapitalization process requires that these applicants be screened to identify qualified bidders who would undergo due diligence.
U.S. Steel Canada reserves the right to reject any qualified bid.