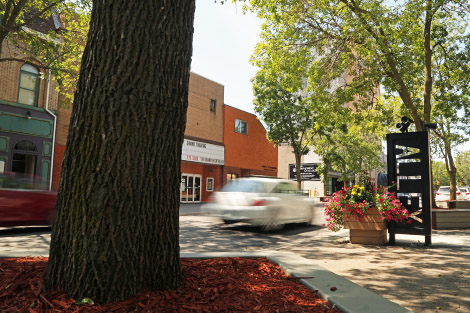 City council, at its Monday meeting, voted to spend $20,000 to treat the ash trees it is responsible for along Queen Street and Bellevue Park.
This is a one-time expense and treatment will begin this month, designed to save as many ash trees as possible from the deadly effects of the invasive species known as the emerald ash borer.
Many communities in southern Ontario have lost, or will inevitably lose, all of their ash trees.
Treatment is only effective on ash trees that have not yet been infected by the emerald ash borer.
Healthy ash trees will be injected with the pesticide known as TreeAzin.
As the treatment program goes on, the city will decide on a plan to plant different types of trees that are not as susceptible to disease.
It is not known at this point what the cost would be to replace the ash trees with a different type of tree.
The emerald ash borer, since it made its way to North America, has killed millions of trees.
Brian Watkins, ward three councillor, was in favour of spending the $20,000, but questioned whether spring would be a better time to treat the ash trees in question.
Larry Girardi, commissioner of public works and transportation, said BioForest Technologies, the producer of TreeAzin, is convinced there is enough time in the season to effectively treat the trees.
Since 2010, the city has spent about $75,000 to treat its ash trees, with varying degrees of success.
Steve Butland, ward two councillor, originally called for spending $60,000 every two years on treatment of Queen Street ash trees, or to spend nothing and allow the trees to die off quickly.
Neither option was attractive, Butland wrote in a letter to council.
Butland called Monday's decision to spend $20,000 on treatment while deciding on a long-term course of action a good one.
Joe Fratesi, city CAO, said the city would be overspending its tree budget by $20,000, but, thanks to BioForest Technologies, would be getting $60,000 worth of tree treatment for $20,000 while the city decides what to do in terms of tree replacement.
(PHOTO: Ash trees are pictured along Queen Street East. Kenneth Armstrong/SooToday)