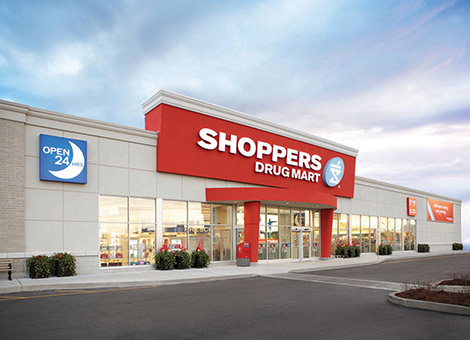 February 11 update - The job postings mentioned in the following article have since been removed from the Shopper Drug Mart job site and WowJobs.ca.
*************************
Is there some development on the former Pino's Get Fresh location on Trunk Road?
The building at 197 Trunk Road has not been in use since 2009, when the new location was built directly next door.
Recent postings on the Shoppers Drug Mart website show that the company is seeking to fill multiple positions, including store manager, for "199 Trunk Road".
Identical job postings are also on job websites such as WowJobs.ca.
The address of the old Pino's location is 197 Trunk Road, the new Pino's location is at 219 Trunk Road.
Nothing is confirmed, but the address difference suggests that there may be a construction project in the works which may or may not include demolishing the old location for a potential new Shoppers Drug Mart store.
Current Pino' store manager Mark Bellini was not able to comment when contacted Monday, but Shoppers Drug Mart was able to confirm that a new store is in the works for Sault Ste. Marie.
Lana Gogas, the manager of communications and corporate affairs for Shoppers Drug Mart, stated, "We hope to open a new store in the area this year," but could not confirm an address or date of opening at this time.
Shoppers Drug Mart already has two full-line stores and a Home Health Store in Sault Ste. Marie, but none in the city's east end.
SooToday.com will bring you more as the story develops.
Image courtesy Shoppers Drug Mart.