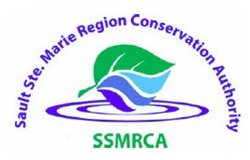 No official decisions were made with regards to the latest budget for the Sault Ste. Marie Conservation Authority on Tuesday.
A preliminary draft was presented to the board as members met on Tuesday with the intention of it being used for informational purposes for the time being.
Money was a topic of conversation at the meeting though as the early discussion centred around the handling of account payments.
The main concern from some was exactly how payments were being handled when cheques are being written for various reasons (i.e. purchases, payroll).
Currently, cheques can be written and signed without passing through the board prior to being issued.
Without going through board approval at monthly meetings, late charges and other issues such as interest charges are avoided.
Board member Brian Watkins, who also serves on City Council, brought up the concern that cheques with high dollar amounts should at least be on the radar of board members prior to being made out to the respective parties.
For the most part, purchases made over $2,000 are discussed by the board and approved prior to the purchase being agreed to.
Currently, the biggest cost for the Conservation Authority is the staff payroll.
The board eventually decided on a resolution that any cheques that are greater than $5,000 will be authorized by the board prior to their payments.
The group will not have to wait for a monthly meeting in order to make the decision and risk late payments though as the resolution also states that authorizing cheques can be done by email as well if a meeting is not on the horizon.
The Conservation Authority at one time did have to authorize all cheques prior to making payments, which was done at board meetings each month.
The process was changed in order to limit incurred extra costs and charges due to the delays.