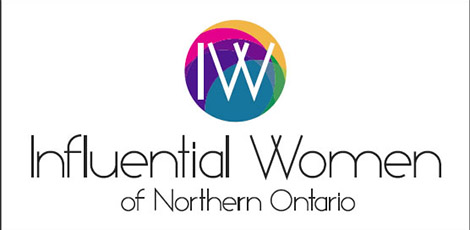 NEWS RELEASE
NORTHERN ONTARIO BUSINESS
*************************
17th Annual Influential Women of Northern Ontario Awards
The Northern Ontario Influential Women of Northern Ontario Awards program will announce this year's northeast and northwest award winners in the following categories: Executive, Entrepreneur and Young Entrepreneur, Influential Woman Essay Scholarship and three new categories: Aboriginal Leadership, Tradeswoman and Influential Community Trailblazer.
The Influential Women of Northern Ontario program was launched in 1997 in order to seek out, honour and profile women in Northern Ontario who contribute to the North's economic success and expansion.
Over 100 influential women have been recognized since the program's inception.
The roster of award winners continues to grow.
The Northeast IW Awards Luncheon will be held on Monday June 2 at the Radisson Hotel in Sudbury.
The Northwest IW Awards Luncheon will be held on Thursday June 5 at the Victoria Inn in Thunder Bay.
"We are so proud to be recognizing exceptional women in the North" says Northern Ontario Business Publisher Patricia Mills. "Each year we receive more and more nominations. We are looking forward to receiving your submissions for 2015".
Congratulations to this year's winners!
Northeast Winners:
Executive:
Shana Calixte, Executive Director, Northern Initiative for Social Action, Sudbury
Sponsored by: Ontario Power Generation
Entrepreneur:
Nicole Saulnier, Owner & Chief Pilot, Georgian Bay Airways, Parry Sound
Sponsored by: Northern Ontario Angels
Young Entrepreneur:
Crystal Kaufman, Owner/Manager, BioPed, North Bay
Sponsored by: Sudbury Integrated Nickel Operations, A Glencore
Company
Aboriginal Leadership:
Christi Belcourt, Artist, Espanola
Sponsored by: Northern Credit Union
Tradeswoman:
Sarah Hunter, Electrician, Vale, Sudbury
Sponsored by: Porter Airlines
Influential Community Trailblazer:
Debbi Nicholson, President & CEO, Greater Sudbury Chamber of Commerce, Sudbury
Sponsored by: Huntington University
Thank you to this year's nominators, judges, and sponsors. The winners profiles and photos will be posted on the IW website on the afternoons of June 2 and June 5. www.influentialwomen.ca
*************************